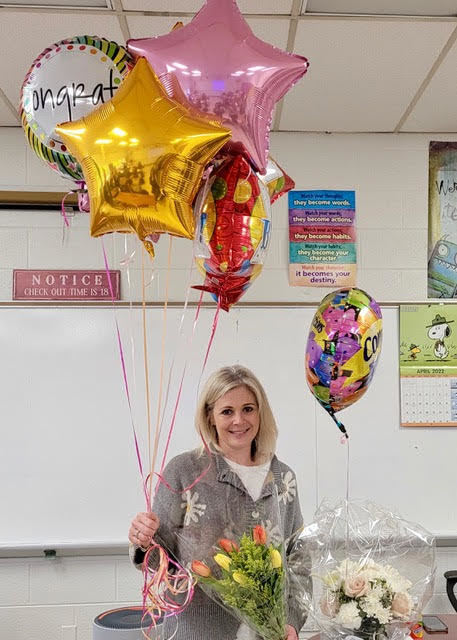 Congratulations to Whippany Park's Class of 2022! We wish you all the best!
Congratulations to Whippany Park's Character Counts Award Recipients for Marking Period 4 - Olivia Jakubowski and Josh Ayala!!
Congratulations to Erin Troiano and AJ Schauder - Whippany Park's June Students of the Month!
Congratulations to Whippany Park's May Students of the Month - Jordan Eaton and Kelly O'Grady!
The Class of 2022 enjoyed their senior picnic on Friday! What a great time to ketchup with friends and relish in the last few days of high school ☀️😀 Thank you to all of the parents who made today's picnic a success!
Congratulations to Whippany Park High School's Character Counts Award recipients for the marking period - Jonathan Mitrenga and Nyla Tiller! Keep up the good work!
Whippany Park High School Senior Awards Program! Congratulations to our senior award recipients! We wish our honorees the best of luck as they embark on the next step in their journey!
For the 8th consecutive year, Whippany Park High School has been designated a No Place for Hate. In our sixth year with gold star distinction, we recognize the importance, now more than ever, of teaching our children about respect, inclusion, bias, and bigotry in order to create a safe and inclusive learning environment for all.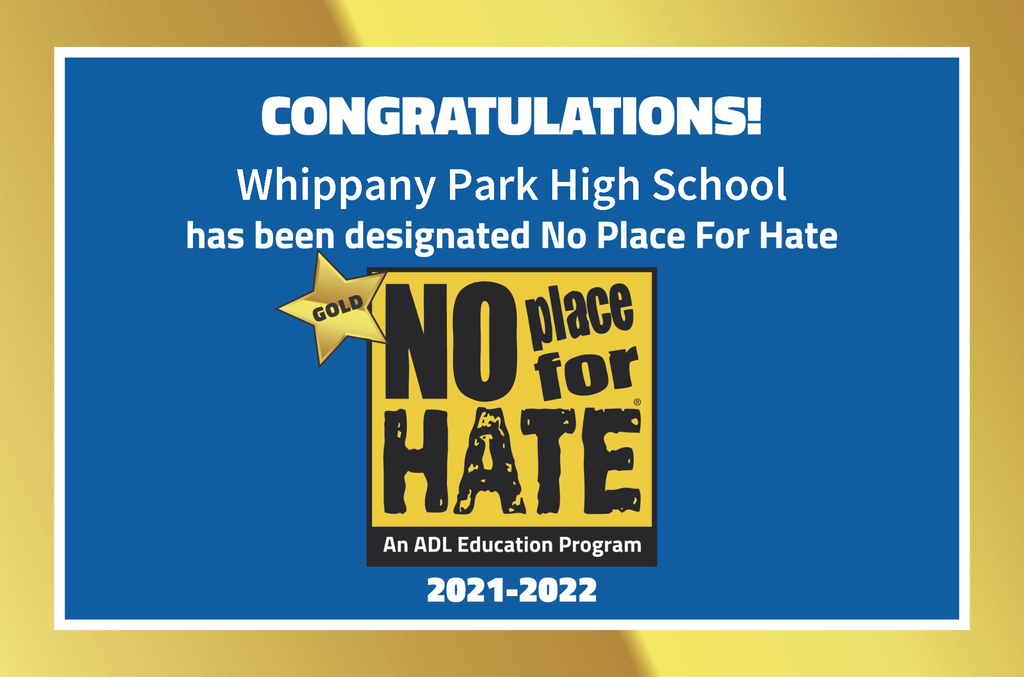 🎶 We will, we will ROOK you 🎶 Whippany Park's chess team has emerged victorious with a score of 42 to 24 against Hanover Park in their 3rd official match!
Whippanong Library 2022 Teen Summer Reading

Wildcats: due to unforeseen circumstances, only the Jazz Band will be performing this evening at 7:30 p.m. in the WP auditorium. The Choir Concert & Madrigals performances will be postponed. As soon as a new date is established we will notify everyone of the details.
For it is in giving that we receive ..... Whippany Park's Interact Club members volunteered their time to organize and package donations at Howard's Mission in Cedar Knolls for the first time since 2020. While the club continued to lend a helping hand throughout the pandemic, having donations shipped to the school campus for sorting, the opportunity to work on site this year allowed students to directly see how their hard work can make a difference. Together, these 12 students created over 150 personal hygiene kits, and they're not stopping there! Next year the club plans to visit Howard's Mission once a month according to Mr. Eric Shore, the club's advisor. Alaina Pagulayan remarks, "Howard's mission has been a way for students to provide direct support to their community. By sorting clothes and organizing hygiene kits, we take a step forward in improving society while learning the value of humility and citizenship. Personally, I really enjoy the events Interact holds for Howard's mission and I always leave happily, knowing that my efforts go towards someone who is in need of support."
Support the Whippany Park Music Boosters and send a balloon to your favorite graduate in the Class of 2022! Get your order in by June 2!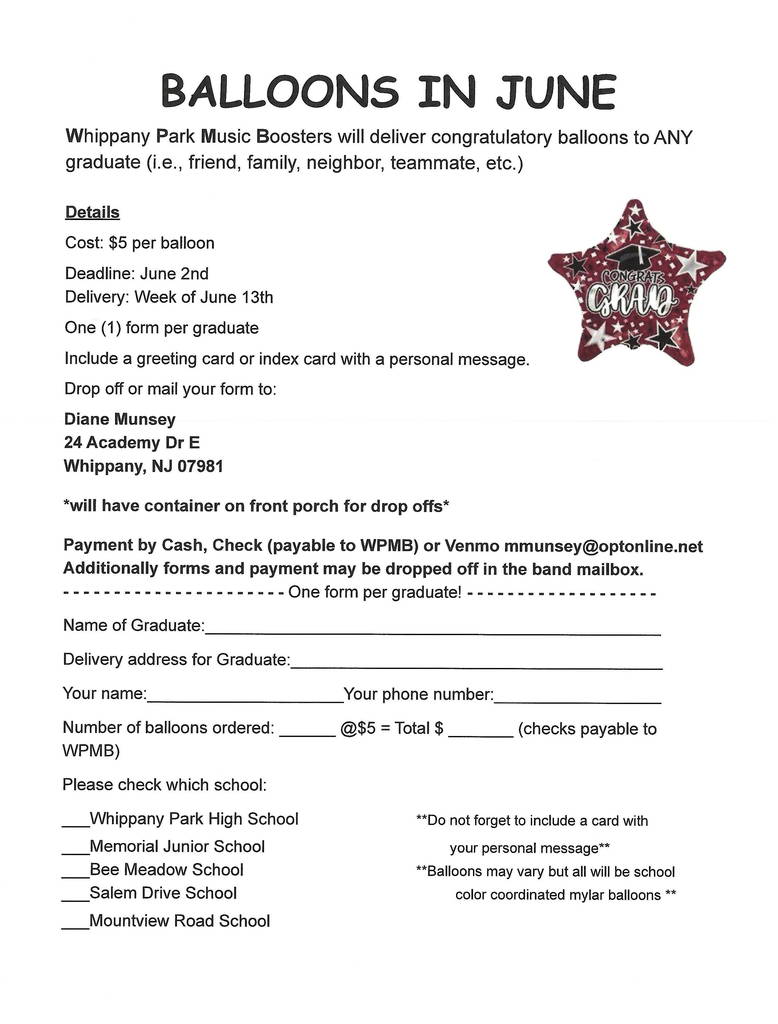 Dear Wildcat Community, Please be advised that due to the impending storm all after school activities are canceled today, Monday, May 16th. Thank you and stay safe!
Support WP Class of 2024!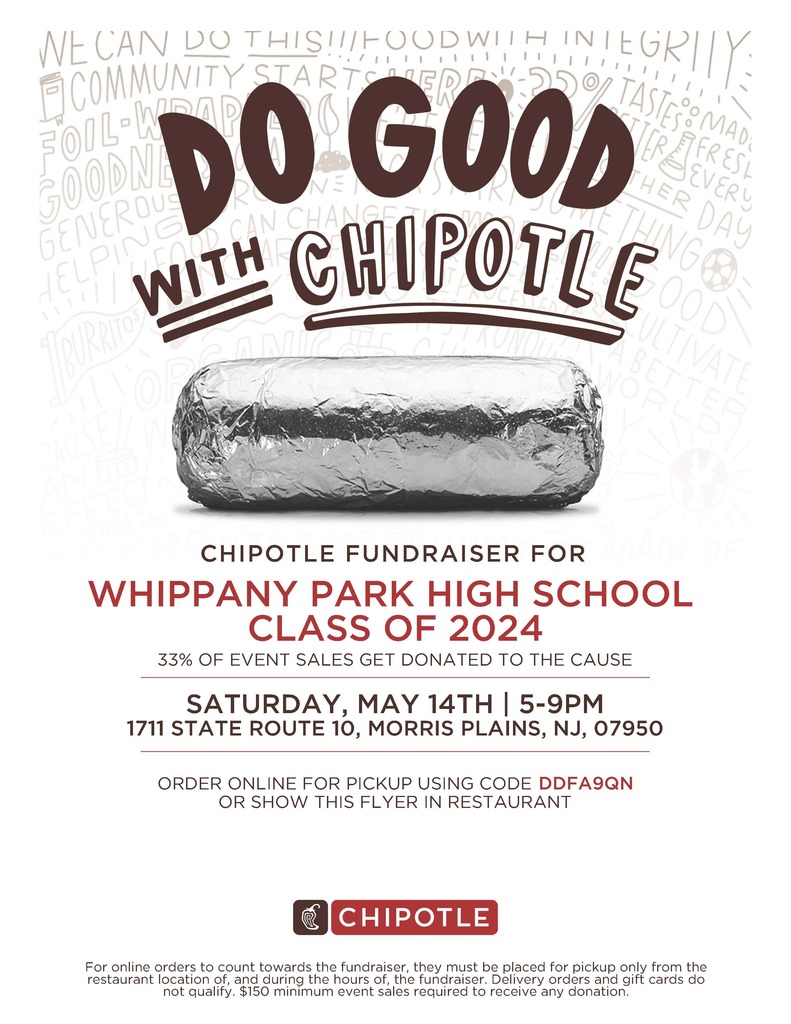 Join Prevention is Key and the Hanover Municipal Alliance at our Hidden in Plain Sight event. Hidden in Plain Sight is designed to teach parents and guardians about the signs of teen substance use. We hope you join us on May 18 at 7pm at Whippany Park High School.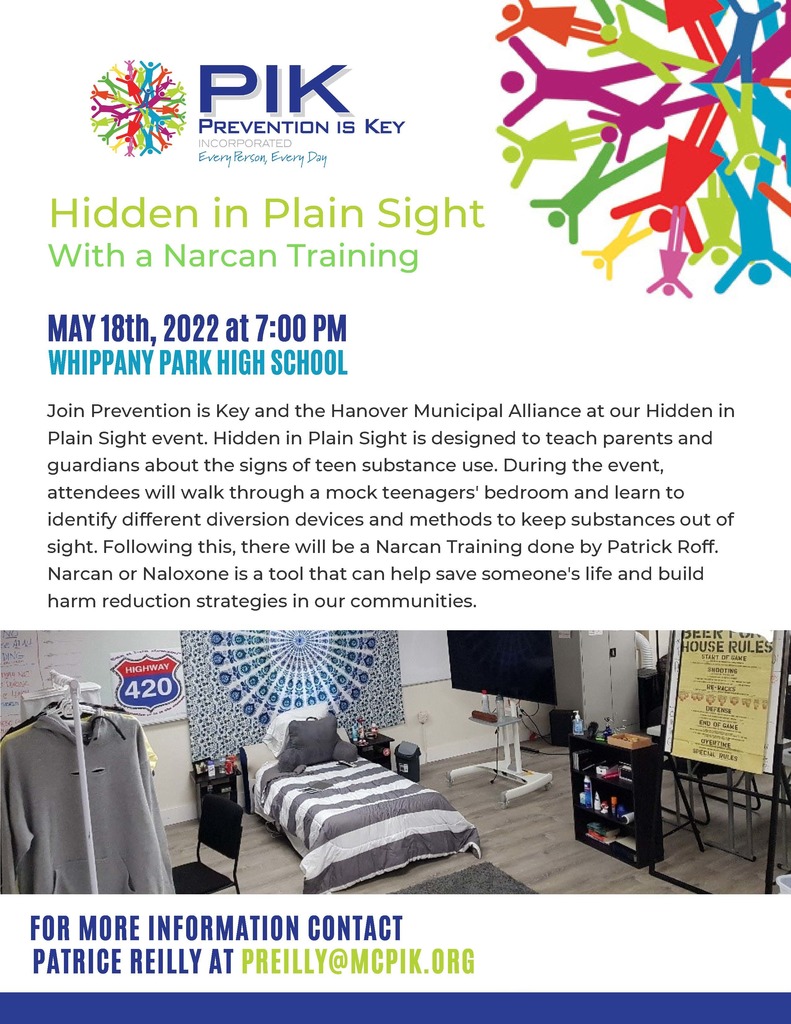 Support Project Graduation 2023 Clothing Drive May 21-31, 2022 Drop off at Whippany Park High School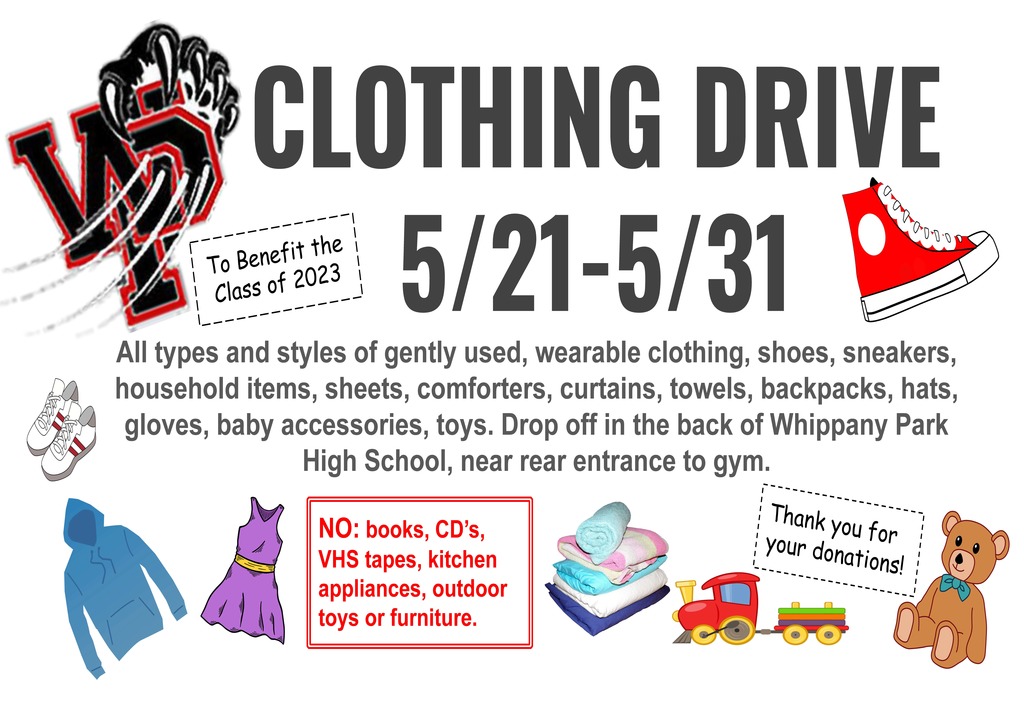 Wildcats, Congratulations to Nikki and Bobby, our April Students of the Month! Keep up the great work... we are proud of you!