For it is in giving that we receive ..... Whippany Park's Interact Club members volunteered their time to organize and package donations at Howard's Mission in Cedar Knolls for the first time since 2020. While the club continued to lend a helping hand throughout the pandemic, having donations shipped to the school campus for sorting, the opportunity to work on site this year allowed students to directly see how their hard work can make a difference. Together, these 12 students created over 150 personal hygiene kits, and they're not stopping there! Next year the club plans to visit Howard's Mission once a month according to Mr. Eric Shore, the club's advisor. Alaina Pagulayan remarks, "Howard's mission has been a way for students to provide direct support to their community. By sorting clothes and organizing hygiene kits, we take a step forward in improving society while learning the value of humility and citizenship. Personally, I really enjoy the events Interact holds for Howard's mission and I always leave happily, knowing that my efforts go towards someone who is in need of support."
Support the Whippany Park Music Boosters and send a balloon to your favorite graduate in the Class of 2022! Get your order in by June 2!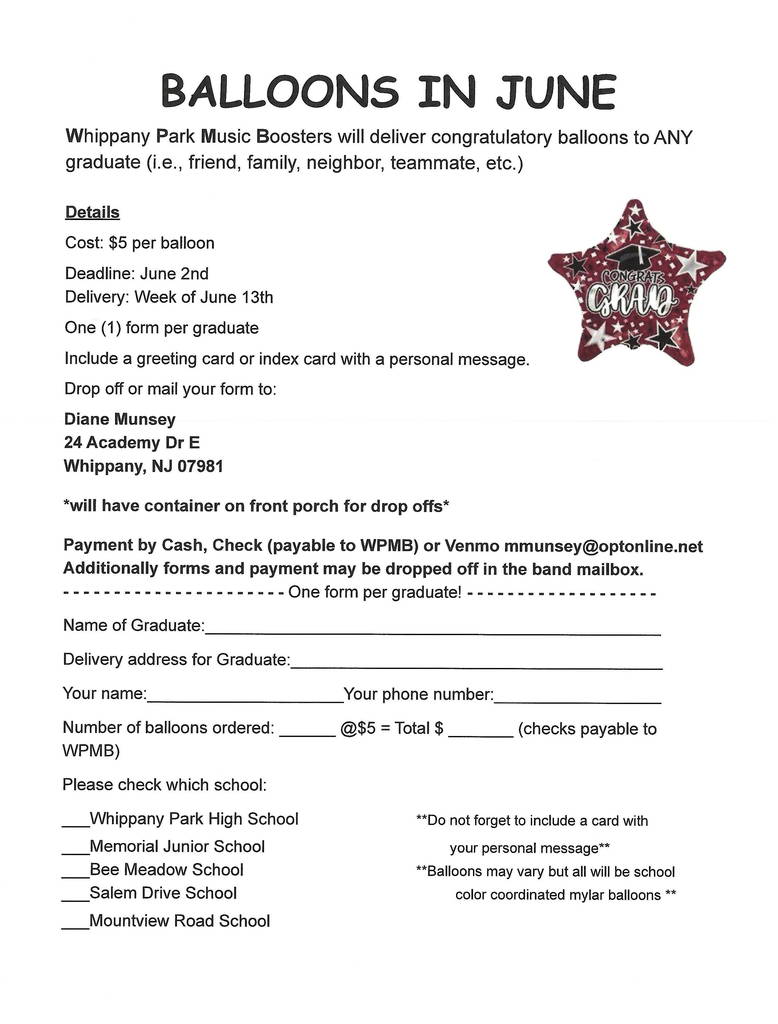 Dear Wildcat Community, Please be advised that due to the impending storm all after school activities are canceled today, Monday, May 16th. Thank you and stay safe!
Support WP Class of 2024!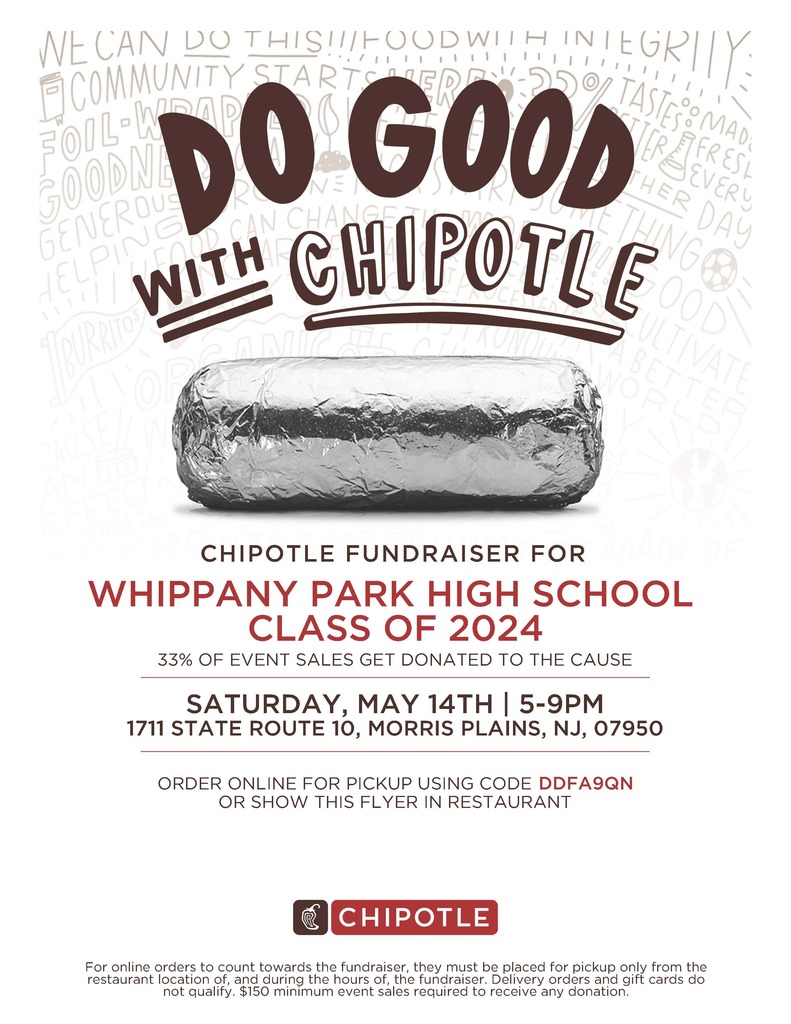 Join Prevention is Key and the Hanover Municipal Alliance at our Hidden in Plain Sight event. Hidden in Plain Sight is designed to teach parents and guardians about the signs of teen substance use. We hope you join us on May 18 at 7pm at Whippany Park High School.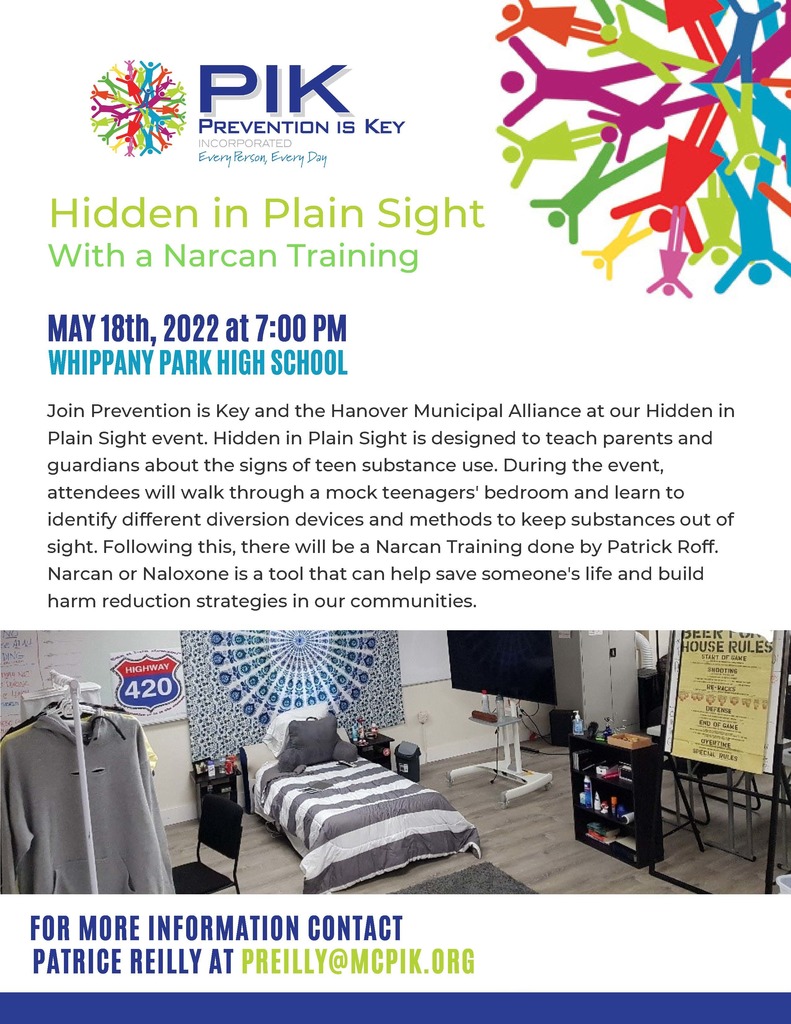 Support Project Graduation 2023 Clothing Drive May 21-31, 2022 Drop off at Whippany Park High School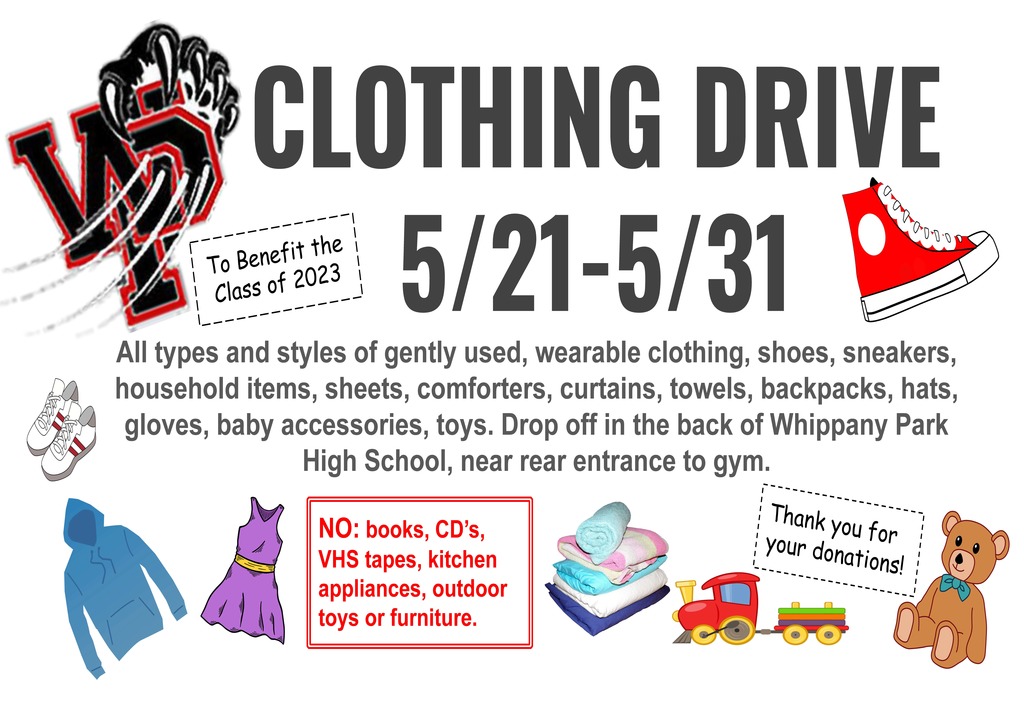 Wildcats, Congratulations to Nikki and Bobby, our April Students of the Month! Keep up the great work... we are proud of you!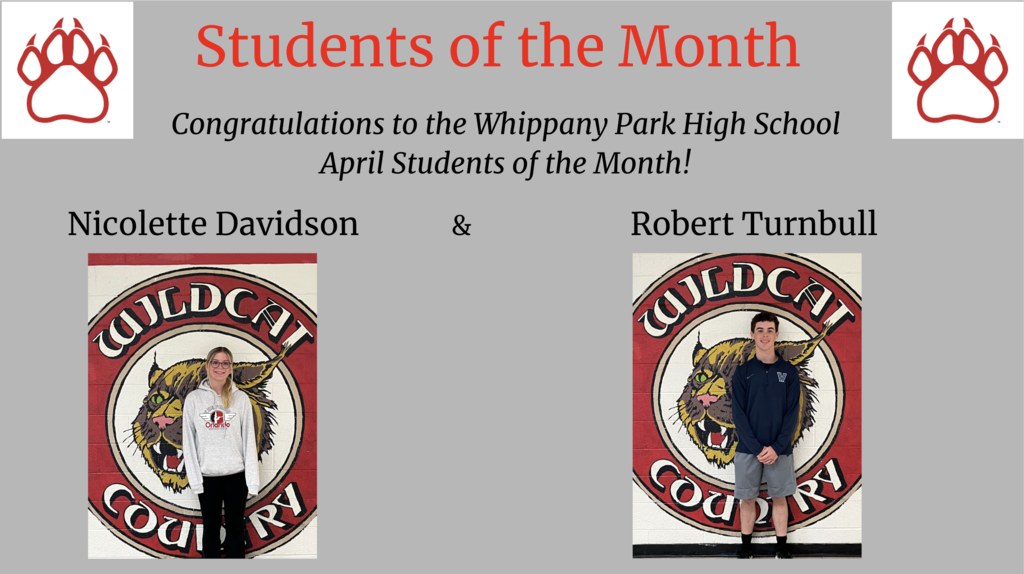 There's no ifs, ands, or "bunts" about it...Max Oswald is the Athlete of the Week! After four days of voting, WP senior catcher Maximus Oswald has been selected as the Morris/Sussex Athlete of the Week for April 10-16. Oswald batted .643 with a grand slam, a home run, two doubles, 10 RBIs, 7 runs scored and 5 walks. He also threw out three runners as Whippany Park baseball went 3-1.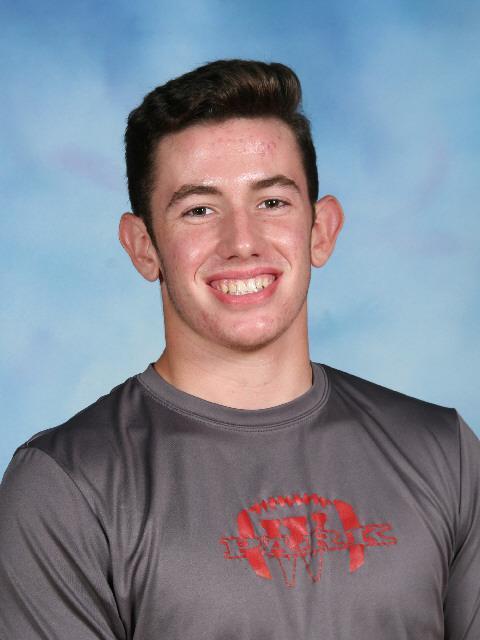 Support Whippany Park's Class of 2022! Project Graduation '22 is holding a purse raffle - drawing will be held on May 2, 2022. Get your tickets today!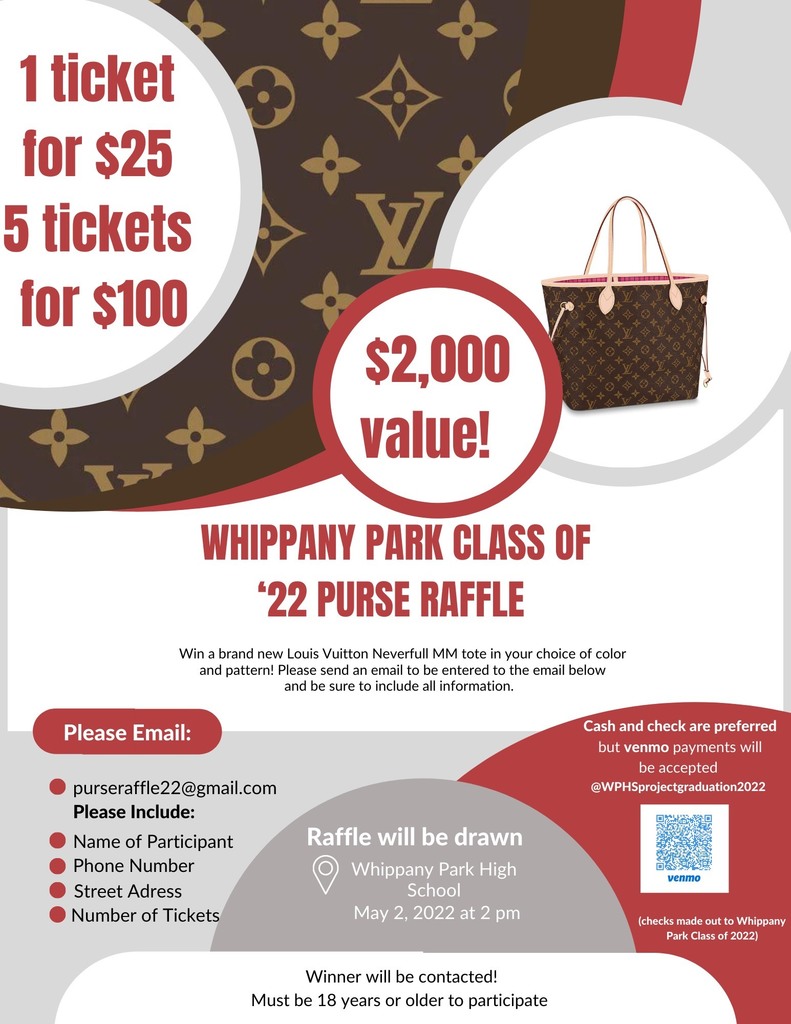 Join us for a night full of acoustic music and art! Etcetera's Coffeehouse will be held on Wednesday, April 6 at 6:30 p.m. in the Theater! Hope to see you there!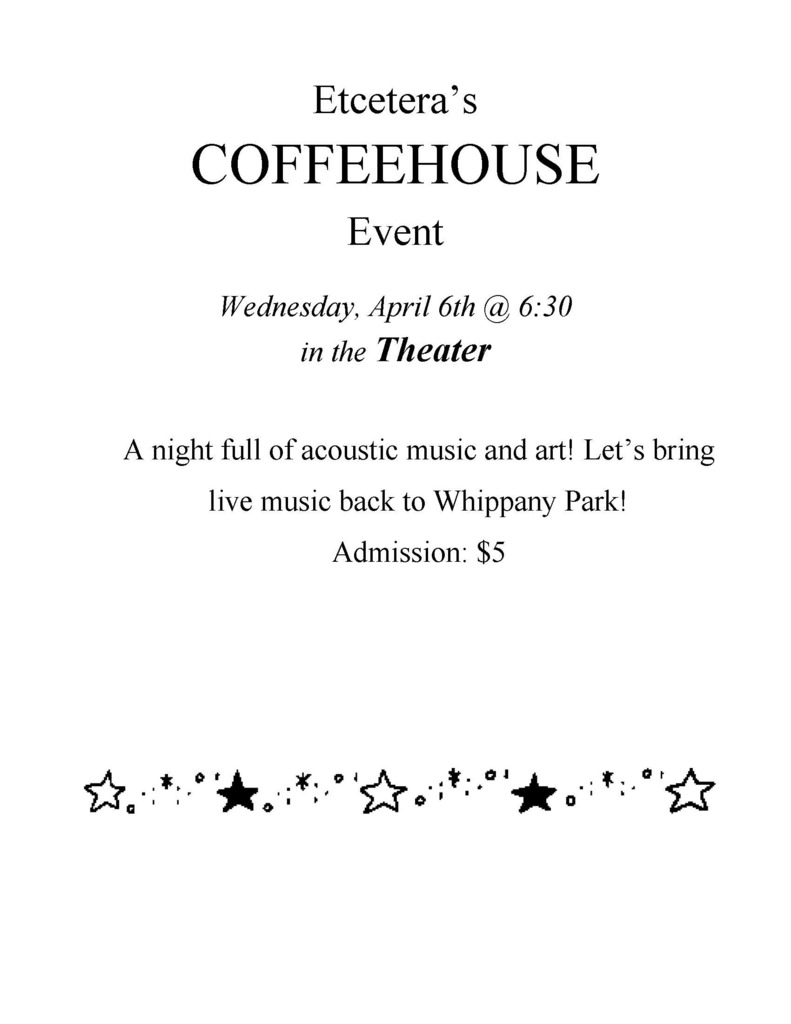 Join us for a mental health presentation for teens on Thursday, March 31st.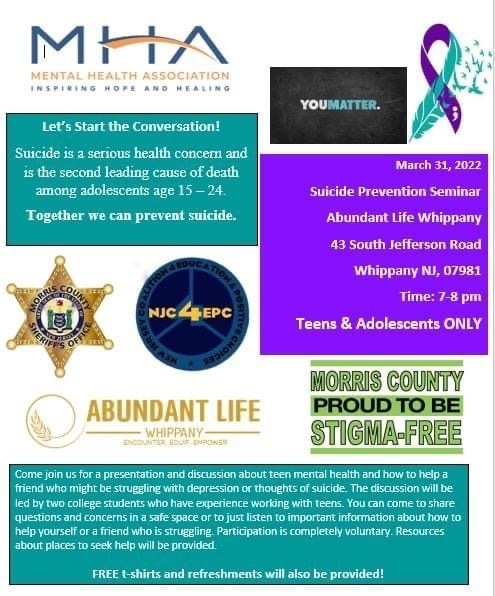 Join us on April 7, 2022 at 7pm in the Whippany Park Theater for a program sponsored by Hanover Township Substance Awareness Council and presented by Prevention is Key.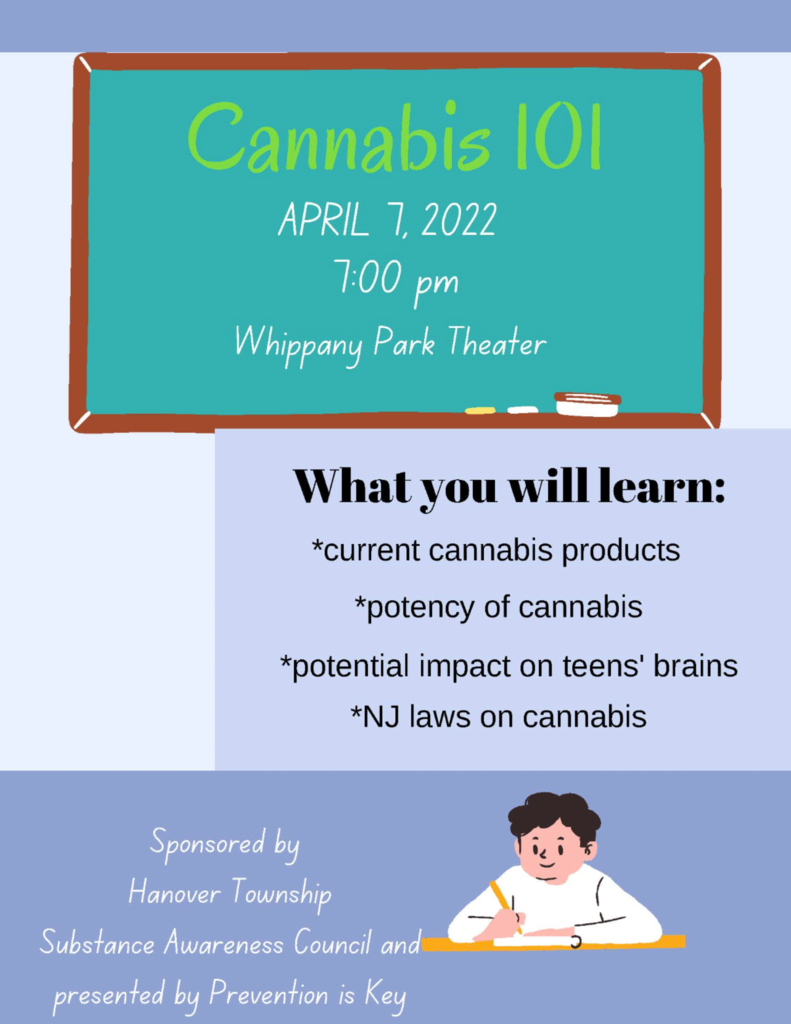 Wildcats, Congratulations to John and Gianna, our March Students of the Month! Keep up the great work... we are proud of you!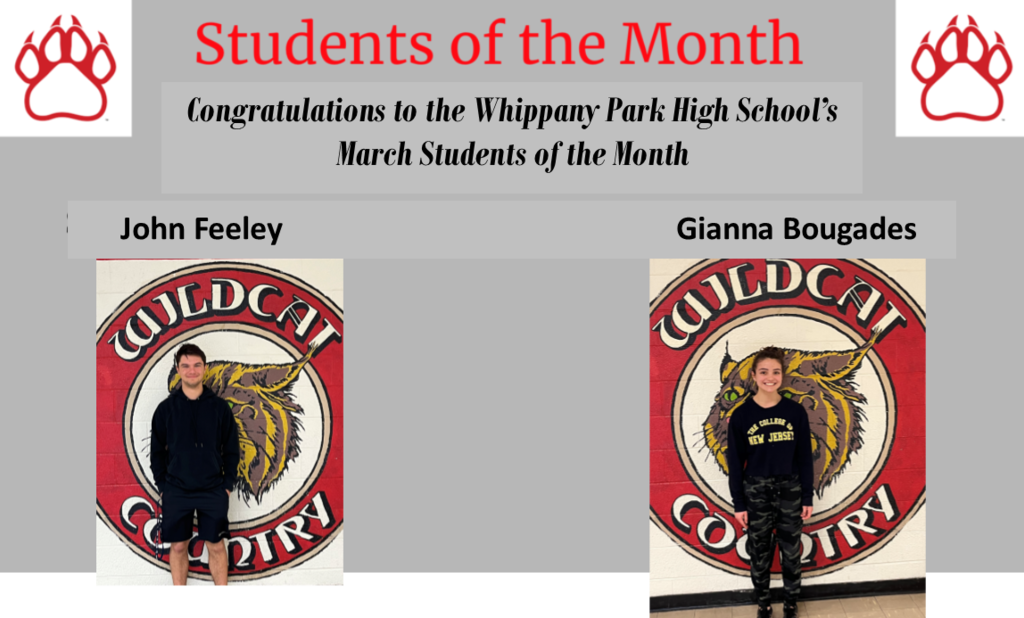 Congratulations to the Class of 2022 Valedictorian, Sunny Chen, and Salutatorian, Radon Belarmino!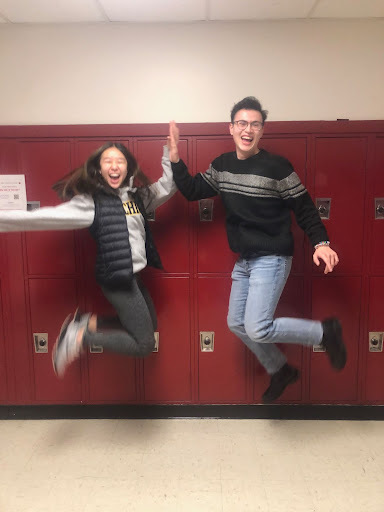 Sophia Lee struck the right chord during a highly competitive audition process for the New Jersey All State Band. This talented pianist placed second and represented Whippany Park at the NJPAC on February 26th. Way to go Sophia!!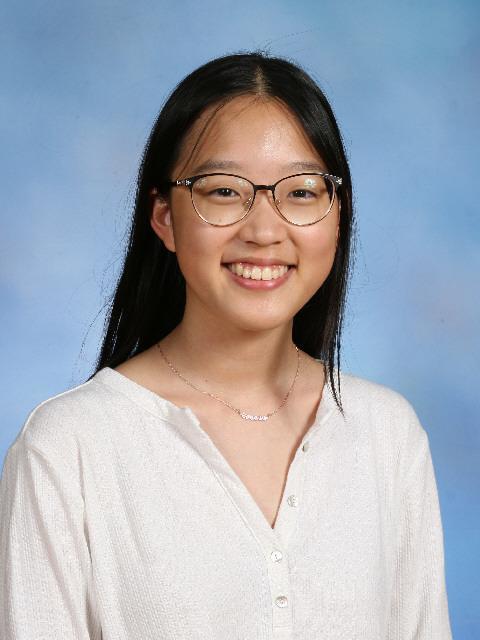 American Scholastic Press Association 1st place Etcetera: Reactions 2021 Magazine Whippany Park's Etcetera literary magazine does it again—another first place award from the American Scholastic Press Association! This year's aptly chosen theme, Reactions, features poetry, prose, and art from Daniel Aviles-Espejo, Radon Belarmino, Sunnina Chen, Blanca Duque, Tracy Huang, Ava Menoni, Reece Montano, Jeremy Peluso, Sebastian Russo, Alan Yan, and Emma Zachary. Zachary, Etcetera's editor-in-chief, notes, "There is a way to live life harnessing the potential of the world: change your reactions. If we can take pain in the palm of our hands and morph it into art, if we can survive the hardest 15 months of our lives by not knowing how to react, then imagine how powerful we would be if our reactions were deliberate. Change how you take in the world, and the world becomes anew."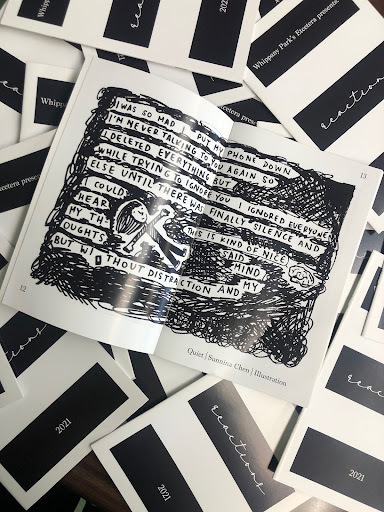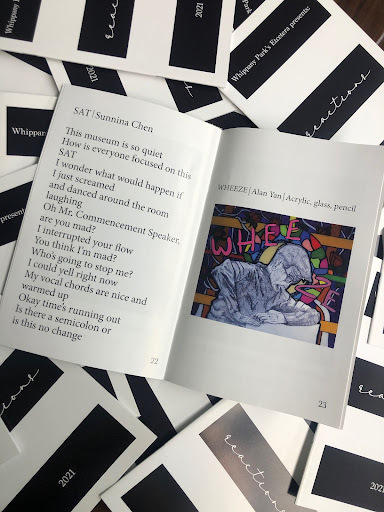 Wildcats, Due to the forecast for inclement weather and possible icy road conditions, Whippany Park High School will operate on a 90 minute delayed opening schedule on Friday, February 25, 2022. 1st period will begin at 9:40 a.m.
Congratulations to Whippany Park High School's Character Counts Award recipients for Marking Period 2 - Nicolas Mixich and Julia D'Addozio! Keep up the good work!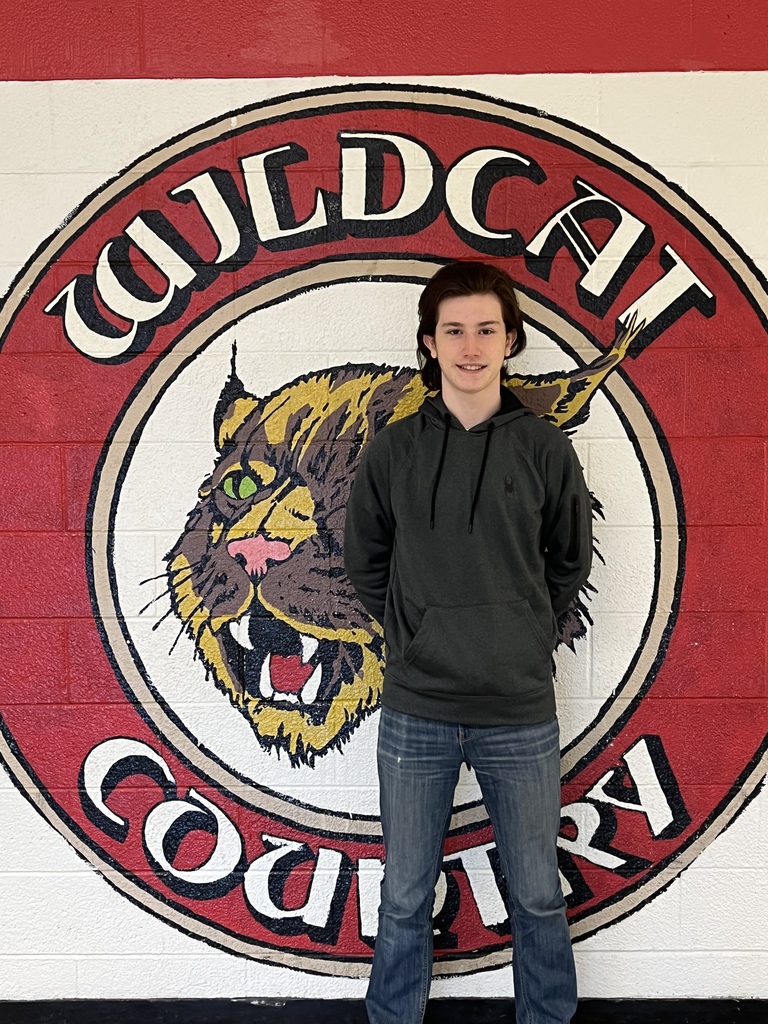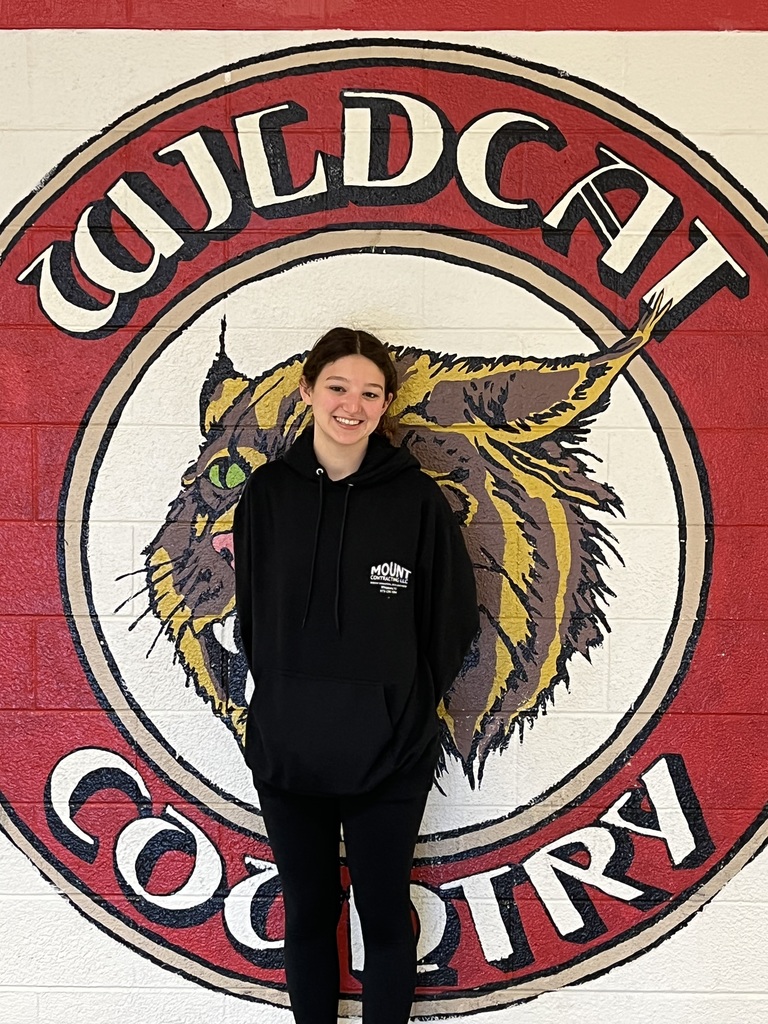 She came, she saw, she captured—a photo that is! Congratulations to Whippany Park senior Sunny Chen for earning the Gold Key award for her photograph, American Capitalist, in the Scholastic Art and Writing competition.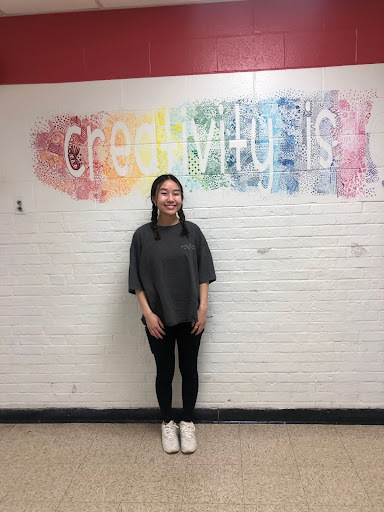 Wildcats, Congratulations to Carolyn and Quinn, our February Students of the Month! Keep up the great work... we are proud of you!