Join us for a night full of acoustic music and art! Etcetera's Coffeehouse will be held on Wednesday, April 6 at 6:30 p.m. in the Theater! Hope to see you there!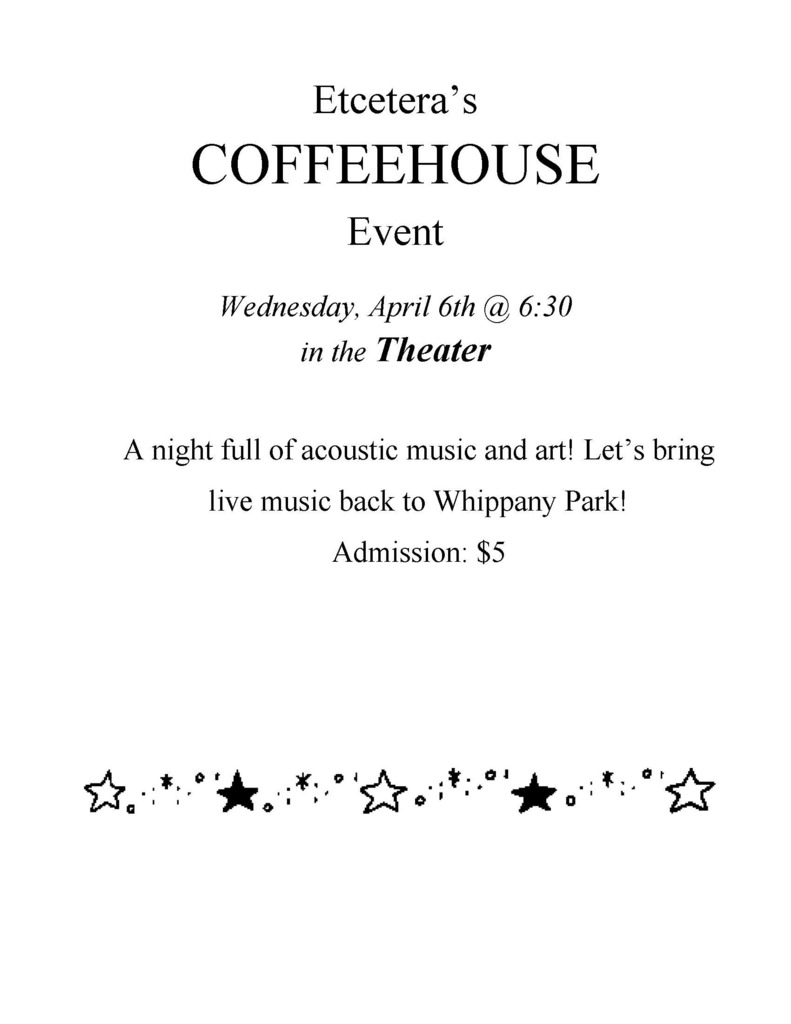 Join us for a mental health presentation for teens on Thursday, March 31st.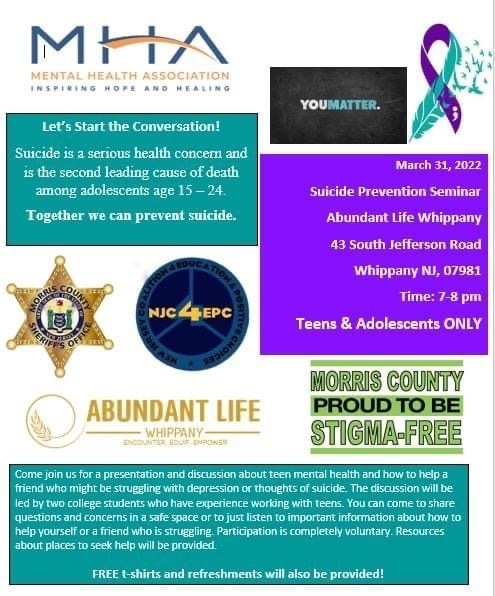 Join us on April 7, 2022 at 7pm in the Whippany Park Theater for a program sponsored by Hanover Township Substance Awareness Council and presented by Prevention is Key.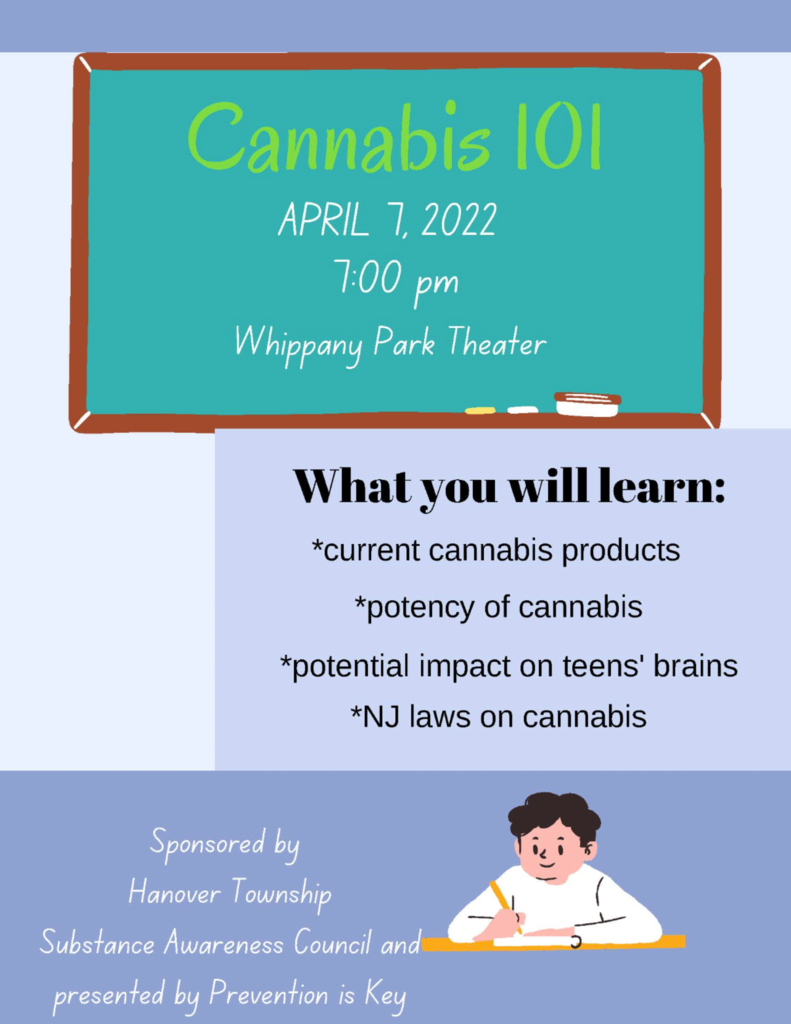 Wildcats, Congratulations to John and Gianna, our March Students of the Month! Keep up the great work... we are proud of you!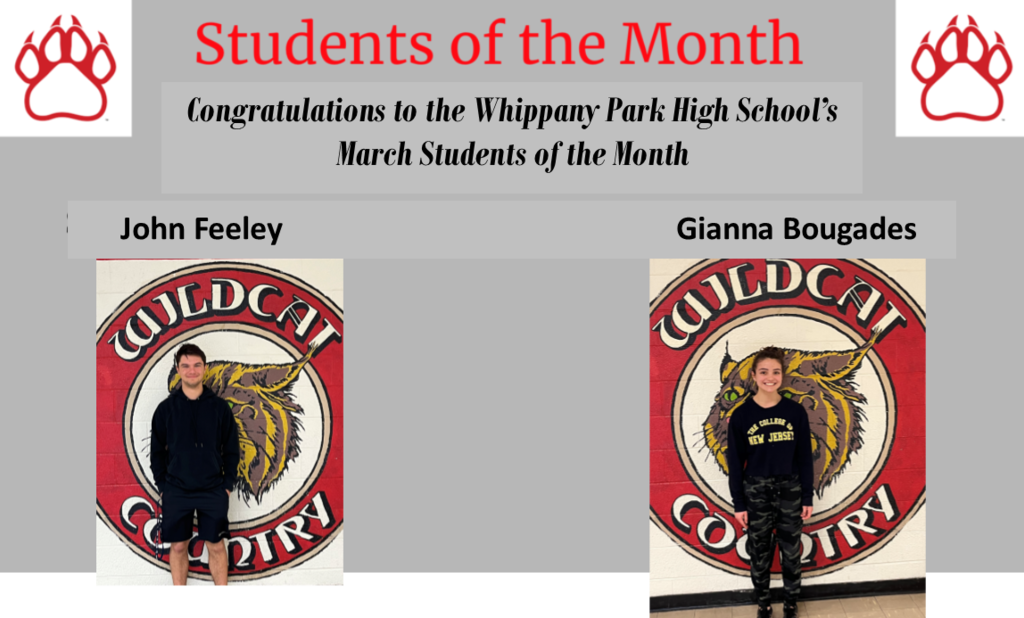 Congratulations to the Class of 2022 Valedictorian, Sunny Chen, and Salutatorian, Radon Belarmino!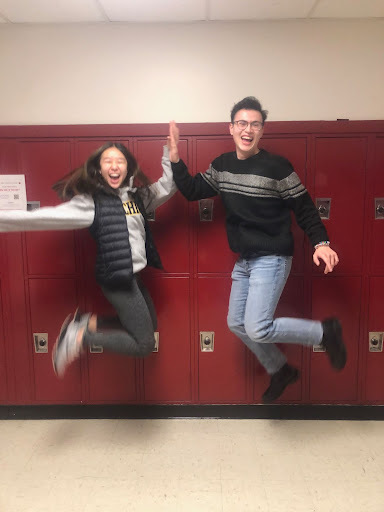 Sophia Lee struck the right chord during a highly competitive audition process for the New Jersey All State Band. This talented pianist placed second and represented Whippany Park at the NJPAC on February 26th. Way to go Sophia!!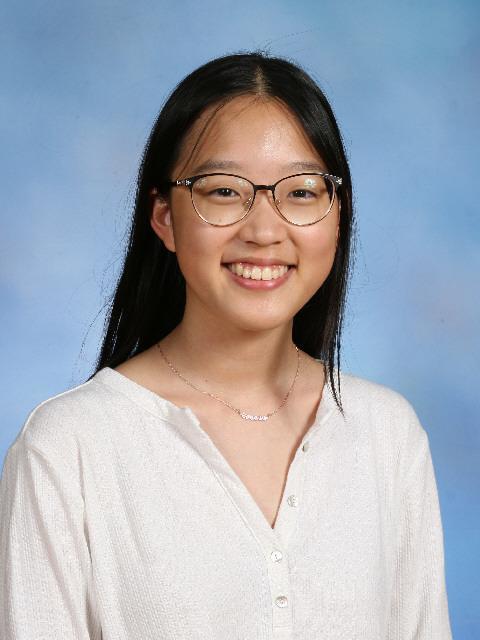 American Scholastic Press Association 1st place Etcetera: Reactions 2021 Magazine Whippany Park's Etcetera literary magazine does it again—another first place award from the American Scholastic Press Association! This year's aptly chosen theme, Reactions, features poetry, prose, and art from Daniel Aviles-Espejo, Radon Belarmino, Sunnina Chen, Blanca Duque, Tracy Huang, Ava Menoni, Reece Montano, Jeremy Peluso, Sebastian Russo, Alan Yan, and Emma Zachary. Zachary, Etcetera's editor-in-chief, notes, "There is a way to live life harnessing the potential of the world: change your reactions. If we can take pain in the palm of our hands and morph it into art, if we can survive the hardest 15 months of our lives by not knowing how to react, then imagine how powerful we would be if our reactions were deliberate. Change how you take in the world, and the world becomes anew."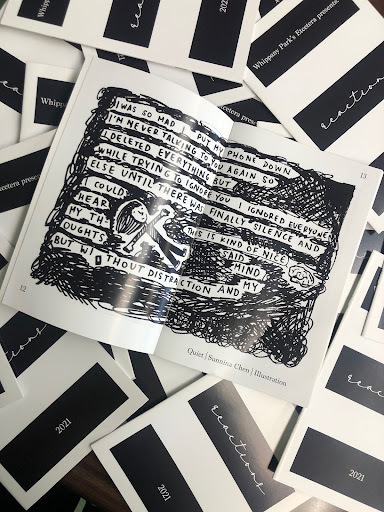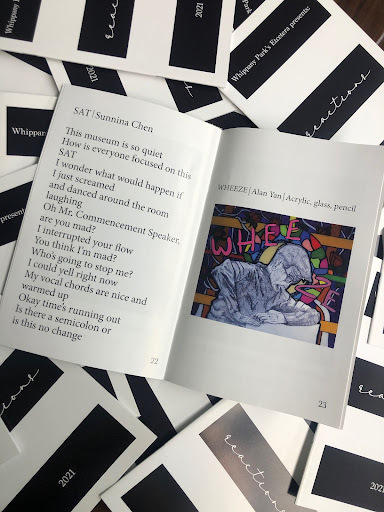 Wildcats, Due to the forecast for inclement weather and possible icy road conditions, Whippany Park High School will operate on a 90 minute delayed opening schedule on Friday, February 25, 2022. 1st period will begin at 9:40 a.m.
Congratulations to Whippany Park High School's Character Counts Award recipients for Marking Period 2 - Nicolas Mixich and Julia D'Addozio! Keep up the good work!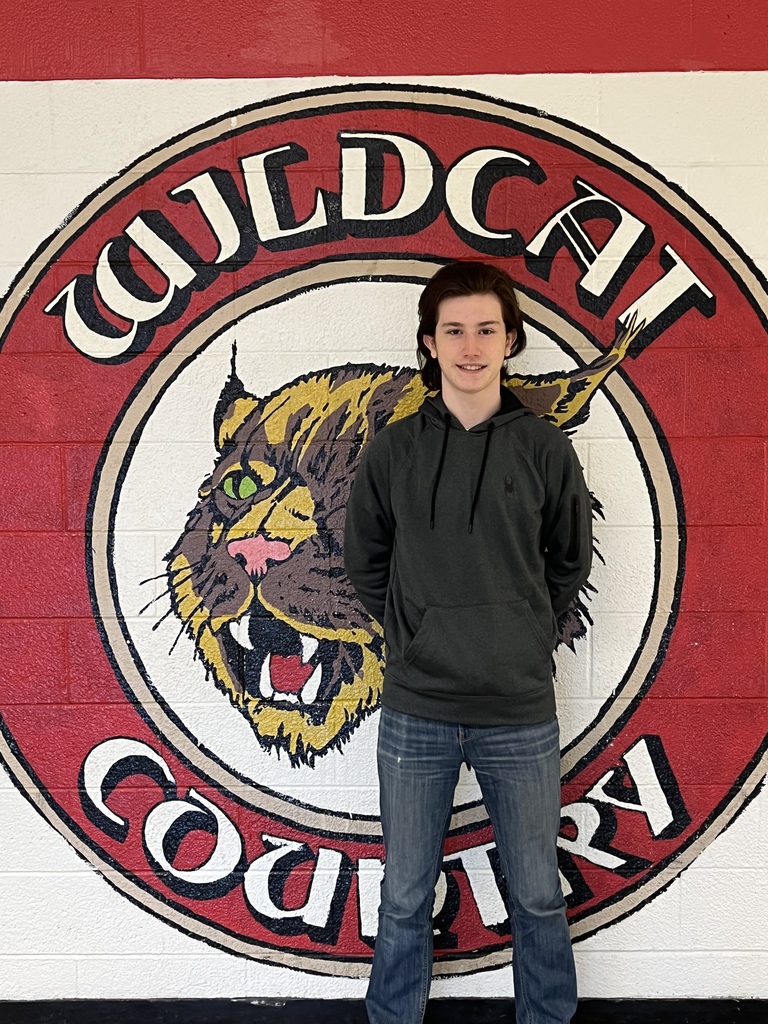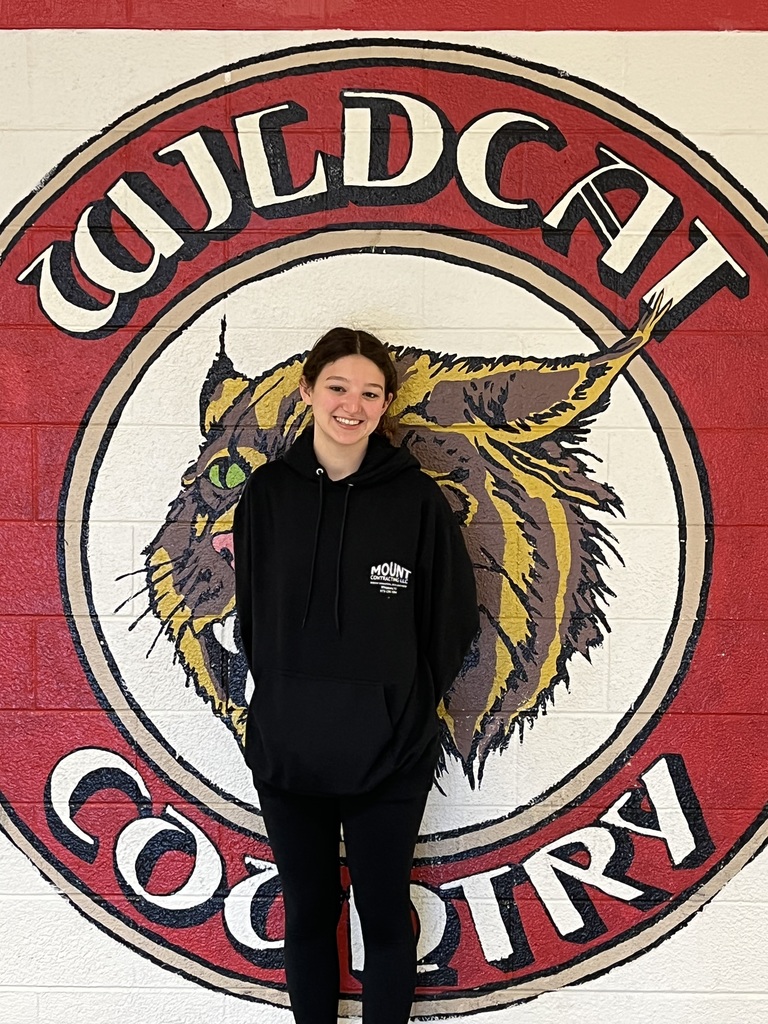 She came, she saw, she captured—a photo that is! Congratulations to Whippany Park senior Sunny Chen for earning the Gold Key award for her photograph, American Capitalist, in the Scholastic Art and Writing competition.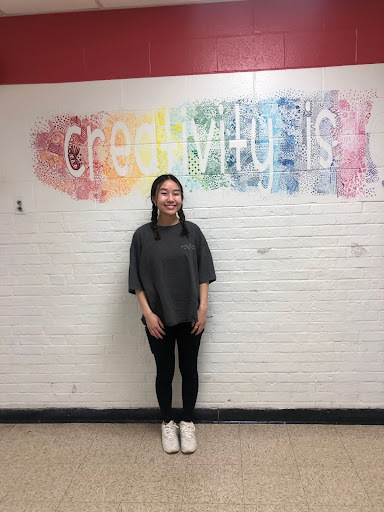 Wildcats, Congratulations to Carolyn and Quinn, our February Students of the Month! Keep up the great work... we are proud of you!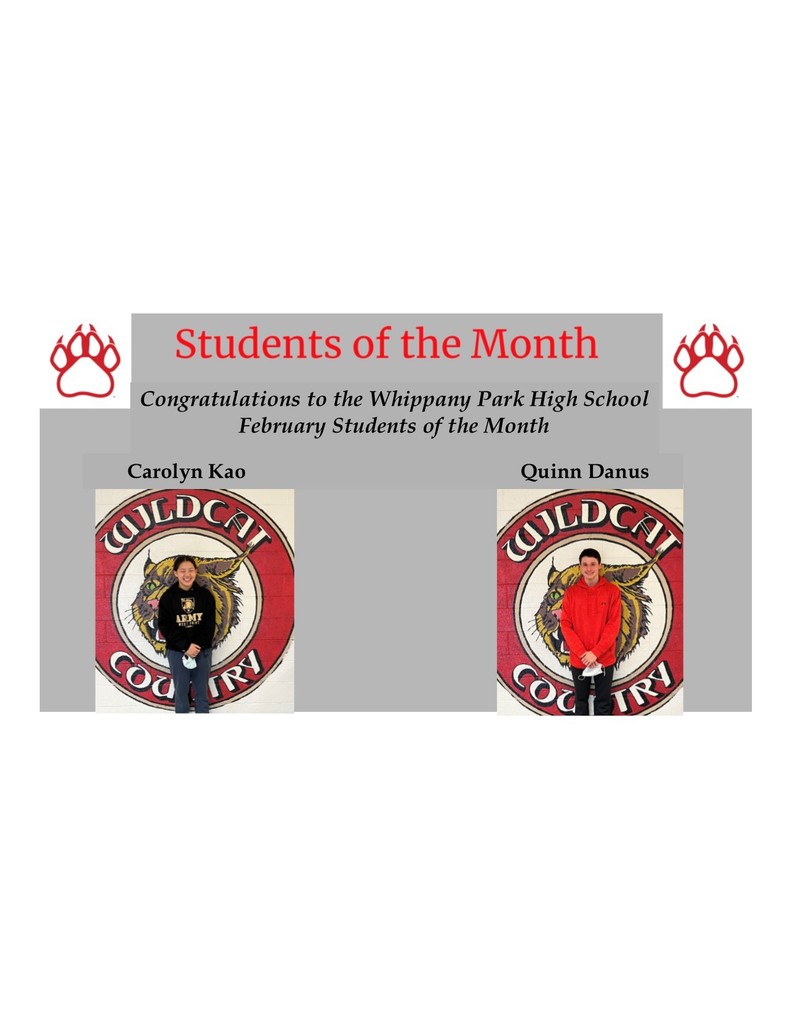 It's a waterful life for senior swim captain Carolyn Kao who beat the school record—AGAIN! This time she swam the 400 meter freestyle in a whopping 4 minutes and 52.88 seconds. Things are also going swimmingly for the rest of the Park Swim team after their win against Villa Walsh and a close meet with Delbarton.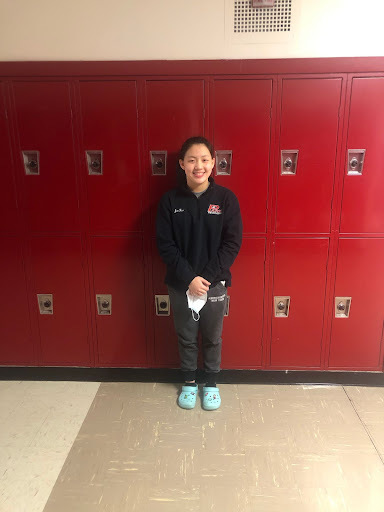 Support WP Softball!! The WP Fast Pitch Club is sponsoring a CHIPOTLE NIGHT on Tuesday, Feb. 22 from 5pm to 9pm. Be sure to bring the attached flyer with you (or use the code posted on the flyer for online orders)!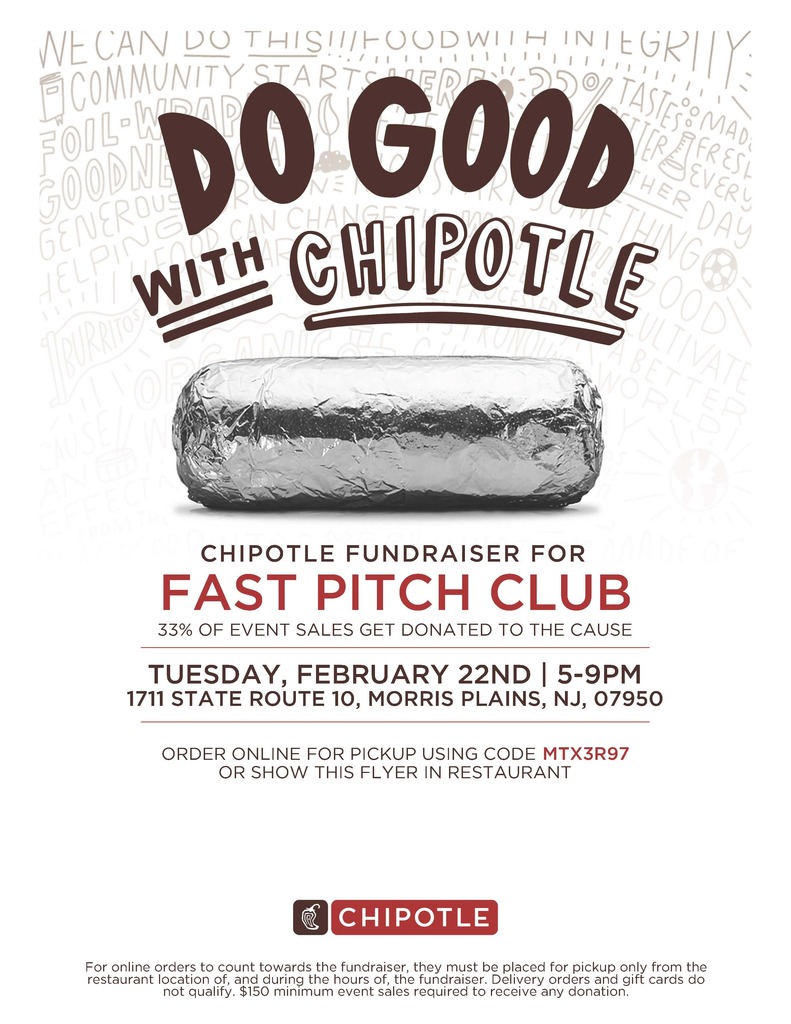 Congratulations to both the WPHS Boys and Girls Winter Track Teams on winning their respective North 2 Group 1 State Sectional Championships this weekend! Let's Go Cats!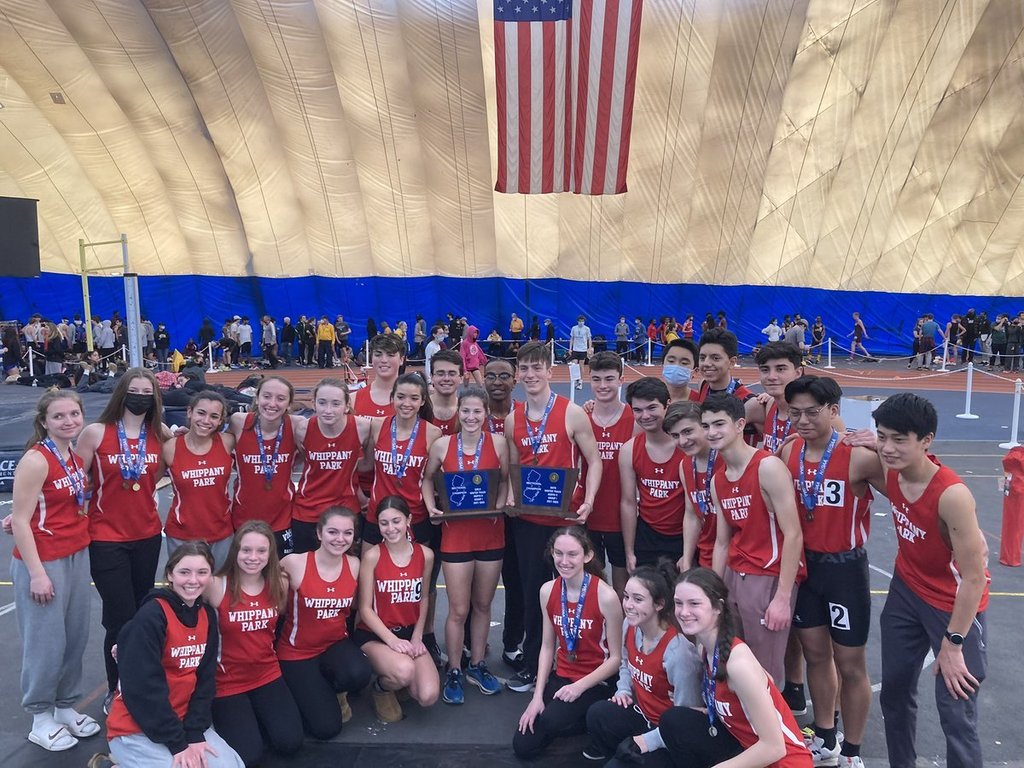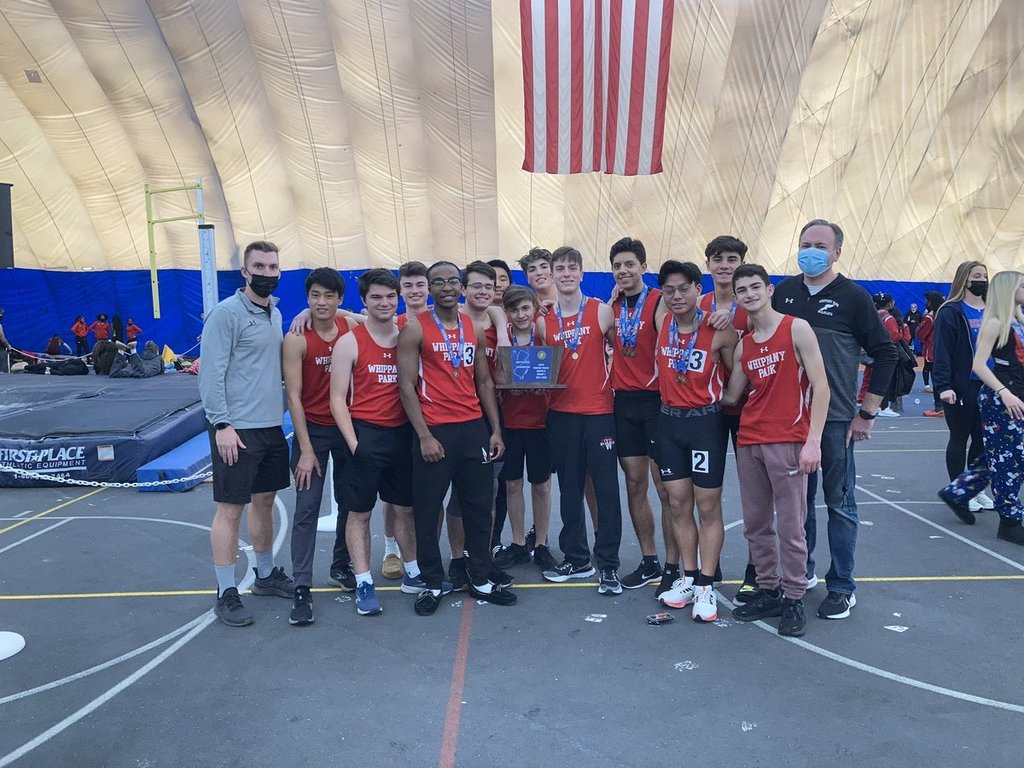 Congratulations to Whippany Park High School's Exemplary Educator Award winners: Mr. Callahan, Ms. Pannucci, and Mr. Derosa. An additional congratulations to Mrs. Ritacco who was awarded the 2021 Governor Educator of the Year Award for Whippany Park. These outstanding educators were honored at last night's BOE meeting for their hard work and dedication to teaching our students. Thank you for all that you do!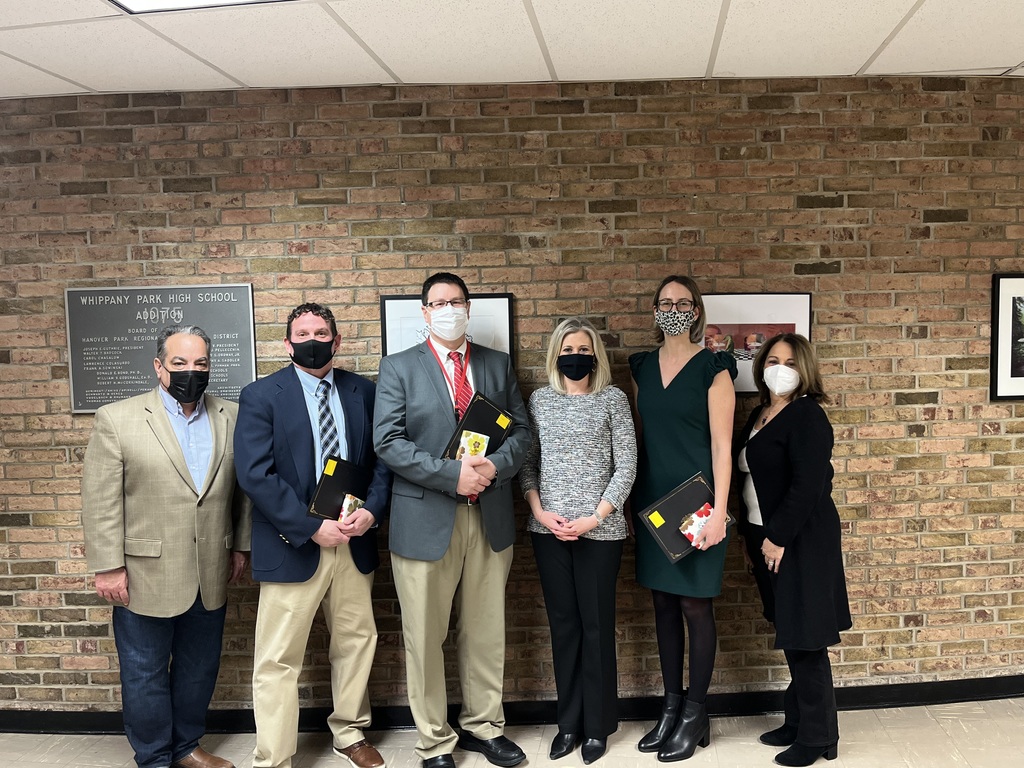 Let's drum up applause for MPAC's January Student of the Month, senior Jimmy Scholz! Jimmy was named an Outstanding Percussionist after being recommended by his teachers and the theater's education department based on his commitment to and excellence in the performing arts.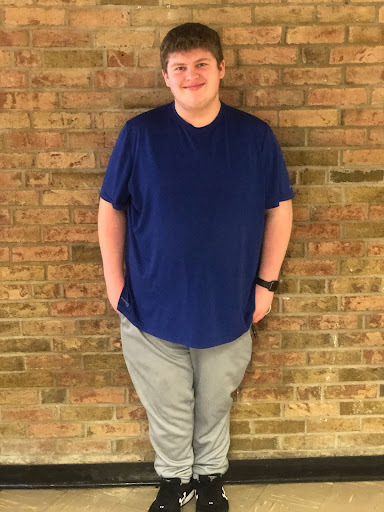 Given the current forecast and the concerns for staff who may have to travel distances, the Hanover Park Regional High School District will be closed and utilize one (1) emergency closing day on Friday, February 4, 2022. All after school activities will be canceled. Stay warm and safe!
¡Felicidades a Christian Alvarez! Christian has received College Board's National Hispanic Recognition Award. The College Board National Recognition Programs create pathways to college for underrepresented students who have excelled both in the classroom, on the PSAT test, and on AP exams by awarding them academic honors and connecting them with universities across the country.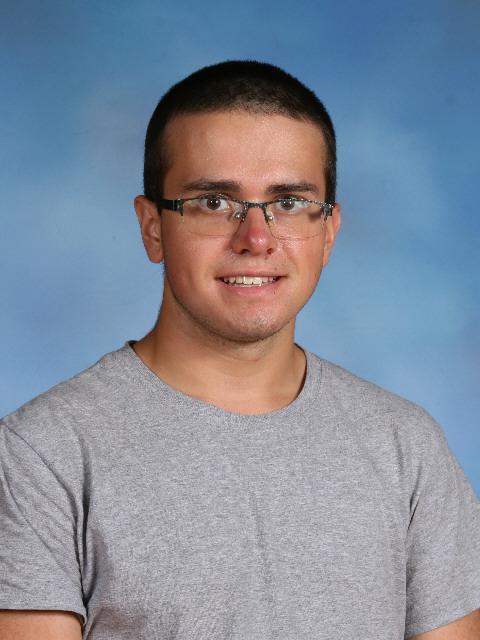 The Morris County Clerk's Office manual has officially been upgraded with a new look thanks to Whippany Park sophomore Julia Benson! As the winner of the Annual Morris County Manual Contest, Julia will be recognized in Morristown on February 1st.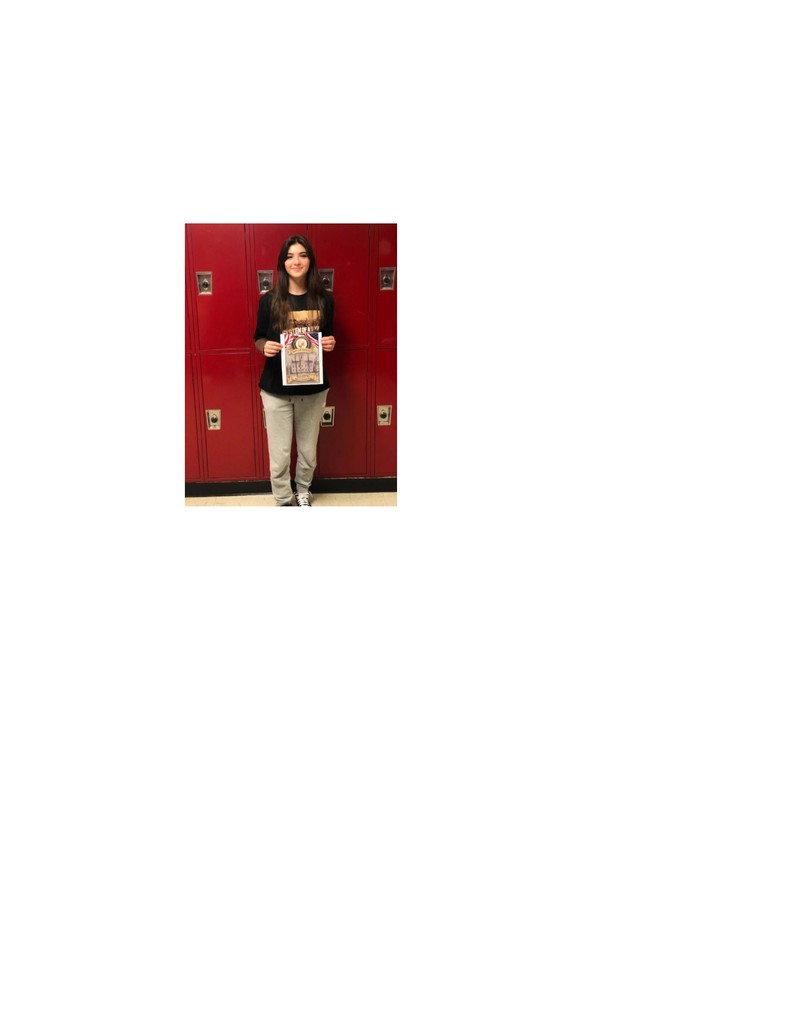 Support the Class of 2024 and purchase your hot cocoa bombs today! Pre-orders due by Monday, Jan. 31. Don't miss out!!