Whippany Park has won the Great Schools College Success Award! Now in its fifth year, the College Success Award recognizes public high schools that excel at preparing students for college and beyond. WPHS is one of only 1,742 public high schools across the nation to win this year's Award. We're excited to celebrate our dedication to preparing students to enroll in college and succeed once they get there!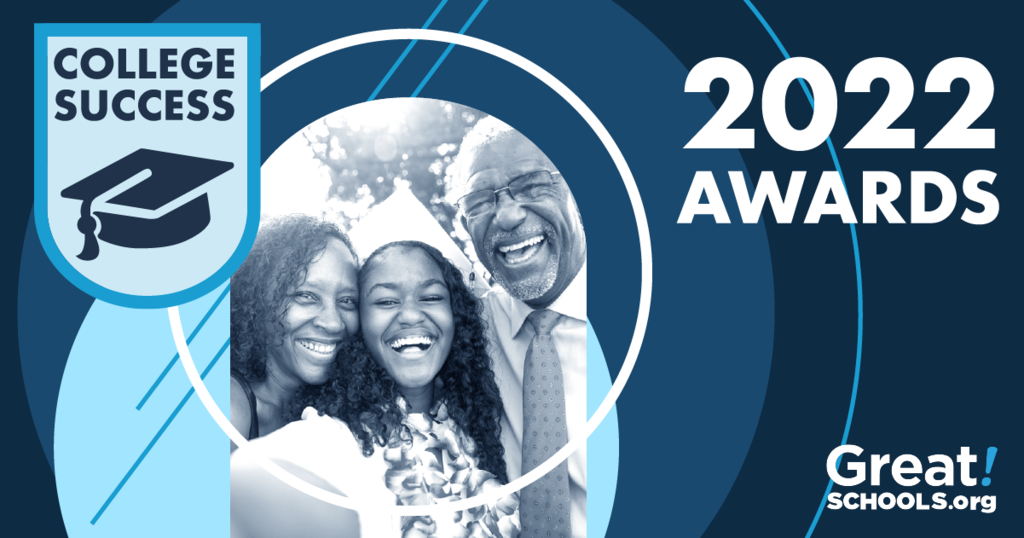 Four Whippany Park High School students have earned academic honors from the College Board National Recognition Programs. These National Recognition Programs grant underrepresented students with academic honors that can be included on college and scholarship applications and connect students with universities across the country, helping them meaningfully connect to colleges and stand out during the admissions process. Colleges and scholarship programs identify students awarded National African American, Hispanic, Indigenous and/or Rural/Small Town Recognition through College Board's Student Search Service. The following students, in order from left to right in the photo, have been awarded recognition: James Jeffers: National African American Recognition Award, National Hispanic Recognition Award Jonathan Gomez: National Hispanic Recognition Award Matthew Griffin: National Hispanic Recognition Award Sebastian Giraldo: National Hispanic Recognition Award Students who may be eligible have a GPA of 3.5 or higher and have excelled on the PSAT/NMSQT or PSAT 10, or earned a score of 3 or higher on two or more AP Exams; and are African American or Black, Hispanic American or Latinx, Indigenous, and/or attend school in a rural area or small town. Eligible students will be invited to apply during their sophomore or junior year and will be awarded at the beginning of the next school year. Students will receive their awards in time to include them on their college and scholarship applications. "We want to honor the hard work of these students through the College Board National Recognition Programs. This program creates a way for colleges and scholarship programs to connect directly with underrepresented students who they are hoping to reach," said Tarlin Ray, College Board senior vice president of BigFuture. "We hope the award winners and their families celebrate this prestigious honor and it helps them plan for their big future."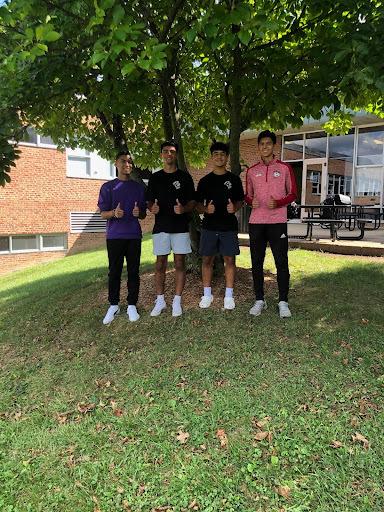 PARK HOCKEY 2022-2023 SPIRIT WEAR FUNDRAISER Please help support the PARK HOCKEY TEAM by ordering from our online team store. Our Fundraiser includes the following items for our PARK HOCKEY FANS: Hoodies, Tees, Long Sleeve Tees, and Joggers Flex fit Hats, Beanies, Fleece Pullover Sherpa Blanket (Park logo or WP or HP Logo) Hot or Cold 20 oz Tumbler MUCH MORE!!!! Please use the link to our team store
https://www.storessimple.com/hmcdesignstudio/17978
. The store closes NOVEMBER 1ST! All items will be delivered to Park Hockey Booster Club and can be picked up at a game or delivered to you if arranged. All orders will be processed at the close of the team store. Thank you for your support PARK HOCKEY BOOSTER CLUB Click this link to view the attached flyer
https://5il.co/1i9vm
.
Fall 2022's formalized series of Wellness Groups is ready to recruit for a start date of October 1, 2022. Please click here for more information!
https://5il.co/1htcp
PLEASE SUPPORT OUR BOYS SOCCER TEAM!!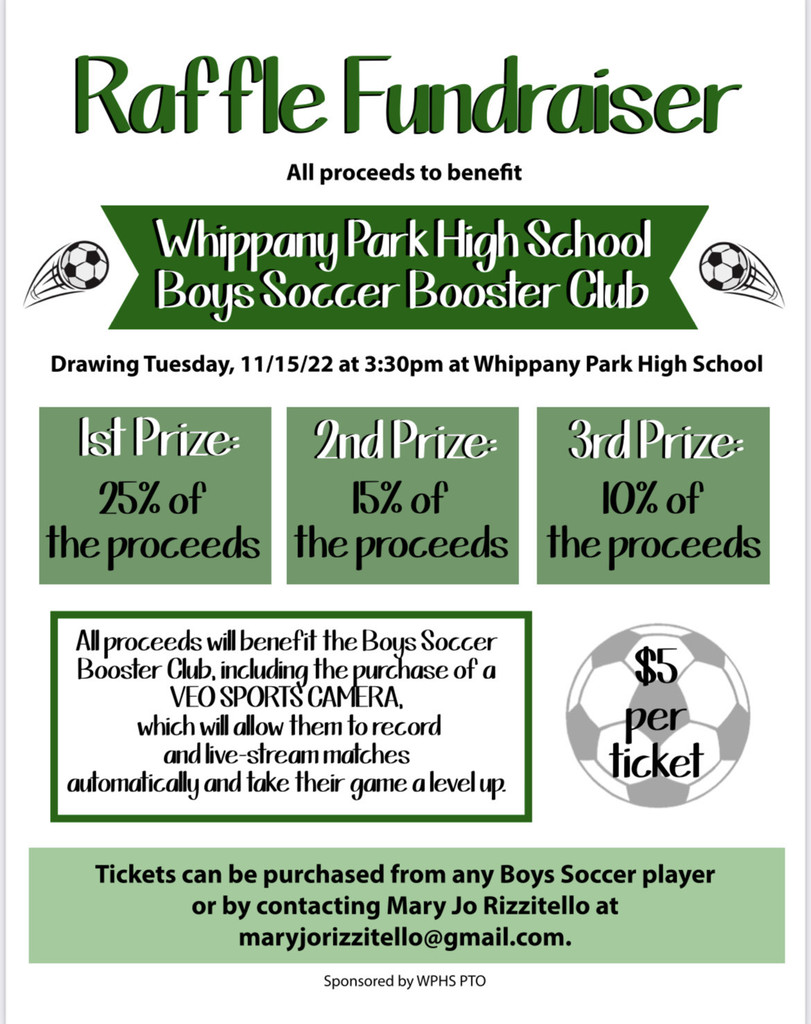 Congratulations to our September Students of the Month, Michael Grogan and Reece Montano!! Keep up the Good Work!!!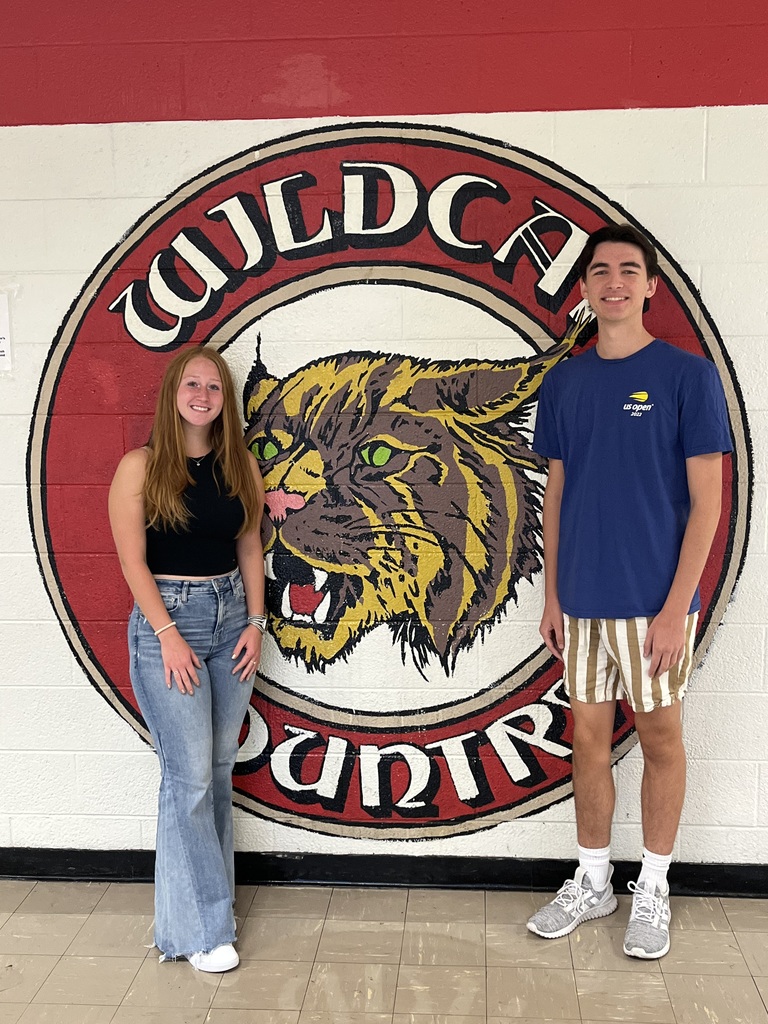 Fall 2022's formalized series of Wellness Groups is ready to recruit for a start date of October 1, 2022. Please click on the link for more information.
https://5il.co/1htcp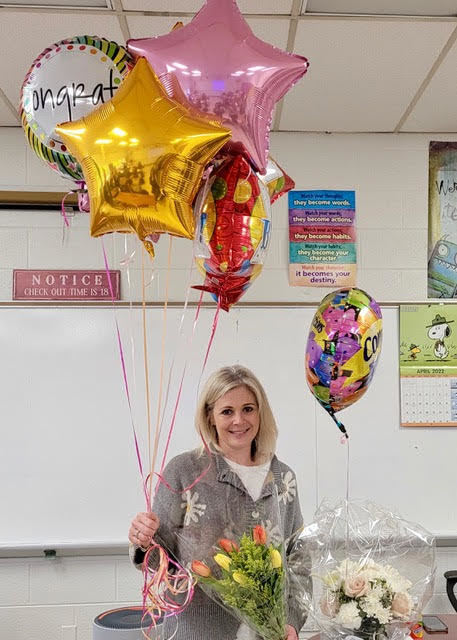 Congratulations to Whippany Park's Class of 2022! We wish you all the best!
For the 8th consecutive year, Whippany Park High School has been designated a No Place for Hate. In our sixth year with gold star distinction, we recognize the importance, now more than ever, of teaching our children about respect, inclusion, bias, and bigotry in order to create a safe and inclusive learning environment for all.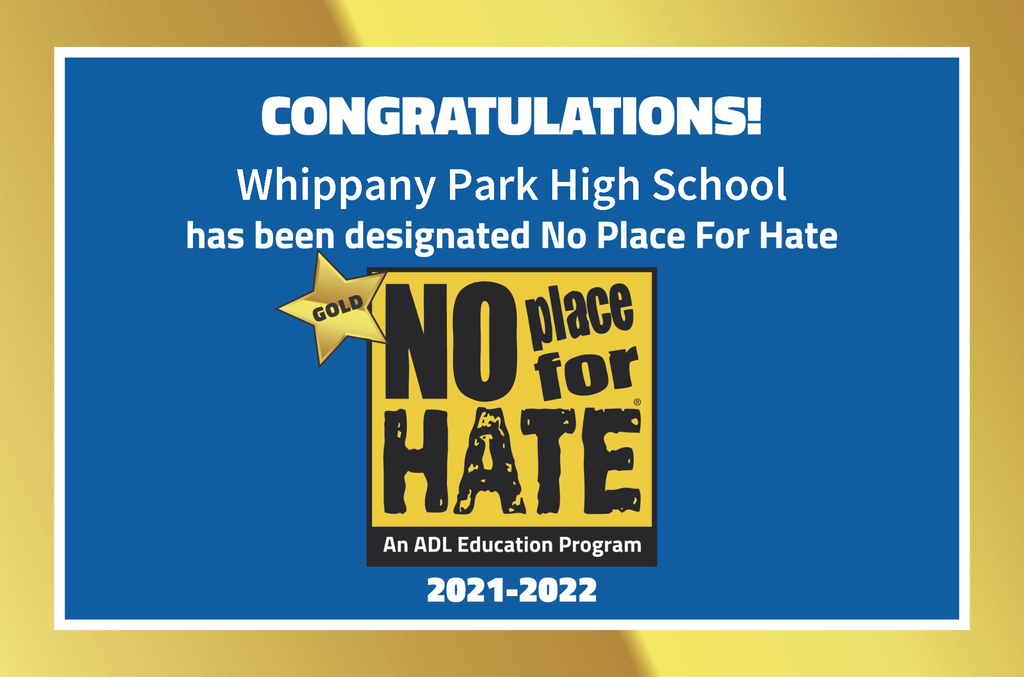 Wildcats: due to unforeseen circumstances, only the Jazz Band will be performing this evening at 7:30 p.m. in the WP auditorium. The Choir Concert & Madrigals performances will be postponed. As soon as a new date is established we will notify everyone of the details.
For it is in giving that we receive ..... Whippany Park's Interact Club members volunteered their time to organize and package donations at Howard's Mission in Cedar Knolls for the first time since 2020. While the club continued to lend a helping hand throughout the pandemic, having donations shipped to the school campus for sorting, the opportunity to work on site this year allowed students to directly see how their hard work can make a difference. Together, these 12 students created over 150 personal hygiene kits, and they're not stopping there! Next year the club plans to visit Howard's Mission once a month according to Mr. Eric Shore, the club's advisor. Alaina Pagulayan remarks, "Howard's mission has been a way for students to provide direct support to their community. By sorting clothes and organizing hygiene kits, we take a step forward in improving society while learning the value of humility and citizenship. Personally, I really enjoy the events Interact holds for Howard's mission and I always leave happily, knowing that my efforts go towards someone who is in need of support."
Support the Whippany Park Music Boosters and send a balloon to your favorite graduate in the Class of 2022! Get your order in by June 2!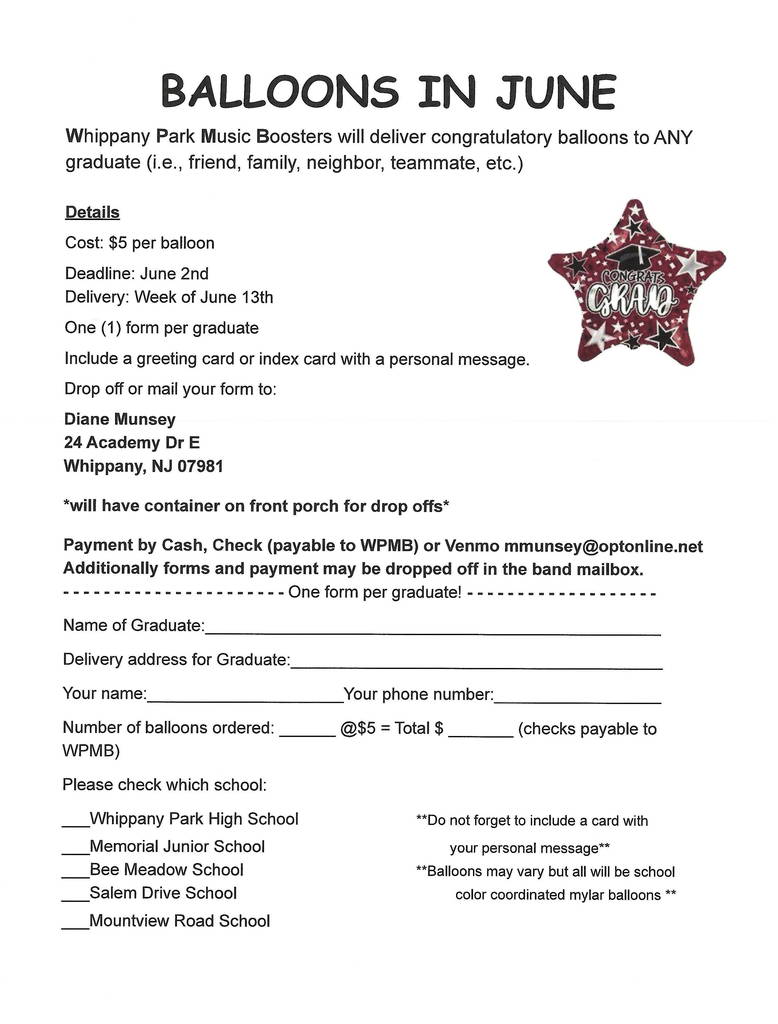 Dear Wildcat Community, Please be advised that due to the impending storm all after school activities are canceled today, Monday, May 16th. Thank you and stay safe!
Support WP Class of 2024!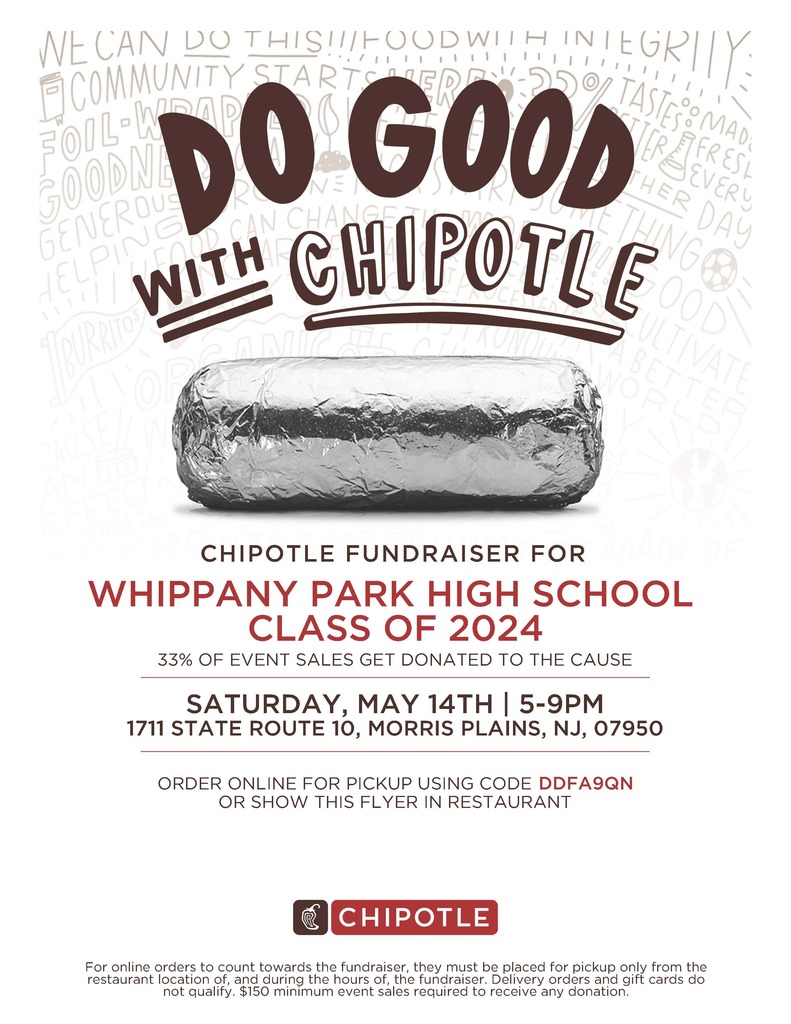 Join Prevention is Key and the Hanover Municipal Alliance at our Hidden in Plain Sight event. Hidden in Plain Sight is designed to teach parents and guardians about the signs of teen substance use. We hope you join us on May 18 at 7pm at Whippany Park High School.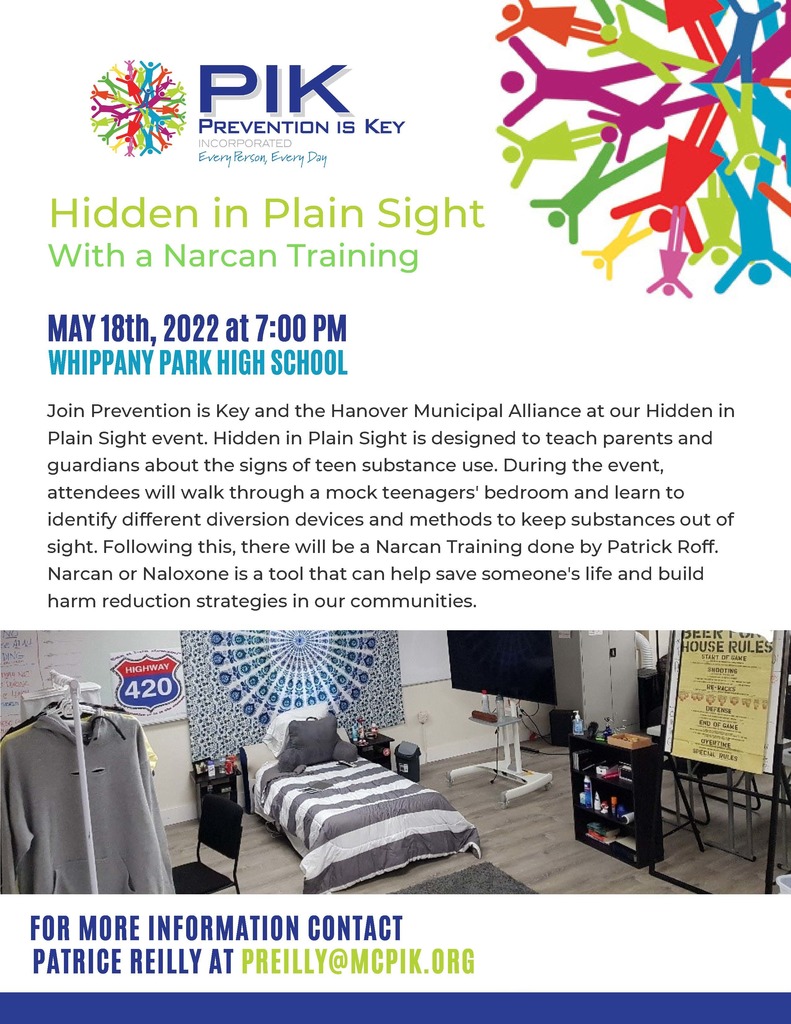 Support Project Graduation 2023 Clothing Drive May 21-31, 2022 Drop off at Whippany Park High School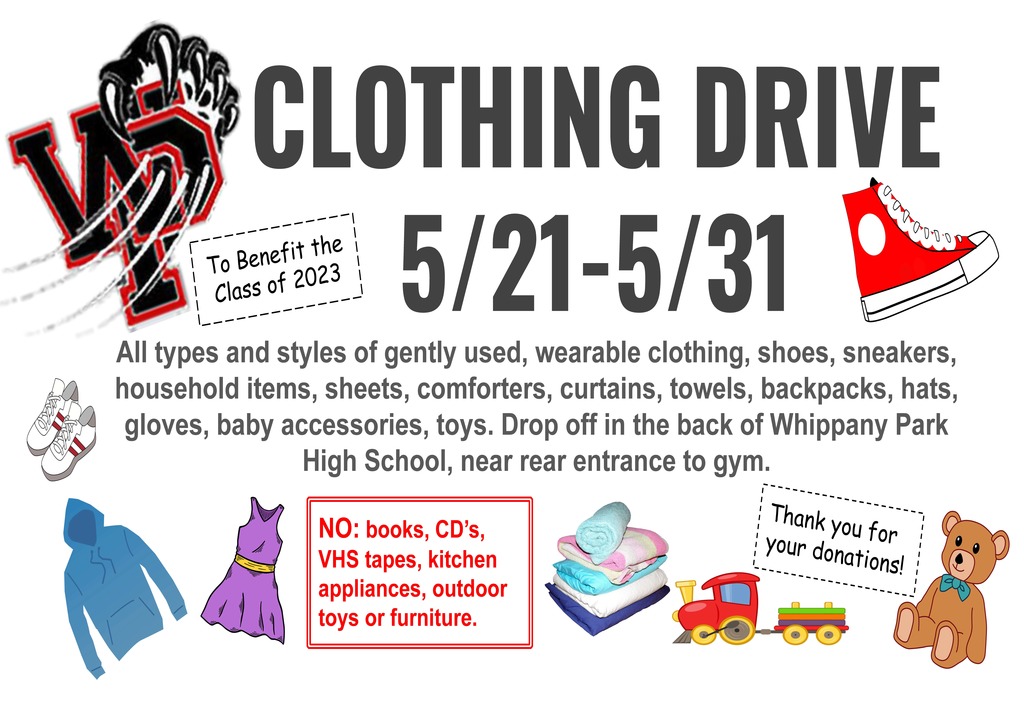 Wildcats, Congratulations to Nikki and Bobby, our April Students of the Month! Keep up the great work... we are proud of you!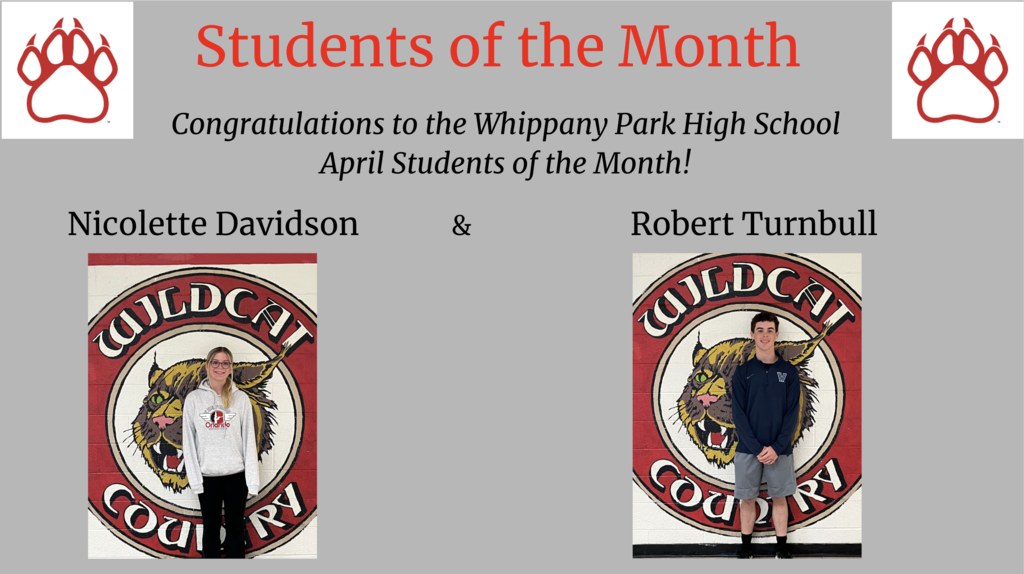 There's no ifs, ands, or "bunts" about it...Max Oswald is the Athlete of the Week! After four days of voting, WP senior catcher Maximus Oswald has been selected as the Morris/Sussex Athlete of the Week for April 10-16. Oswald batted .643 with a grand slam, a home run, two doubles, 10 RBIs, 7 runs scored and 5 walks. He also threw out three runners as Whippany Park baseball went 3-1.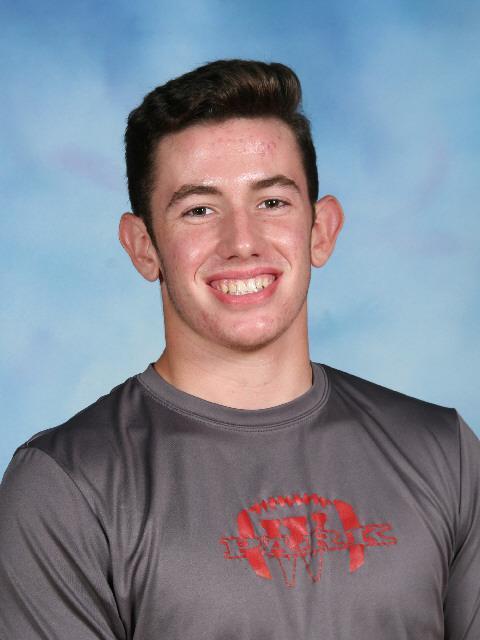 Support Whippany Park's Class of 2022! Project Graduation '22 is holding a purse raffle - drawing will be held on May 2, 2022. Get your tickets today!